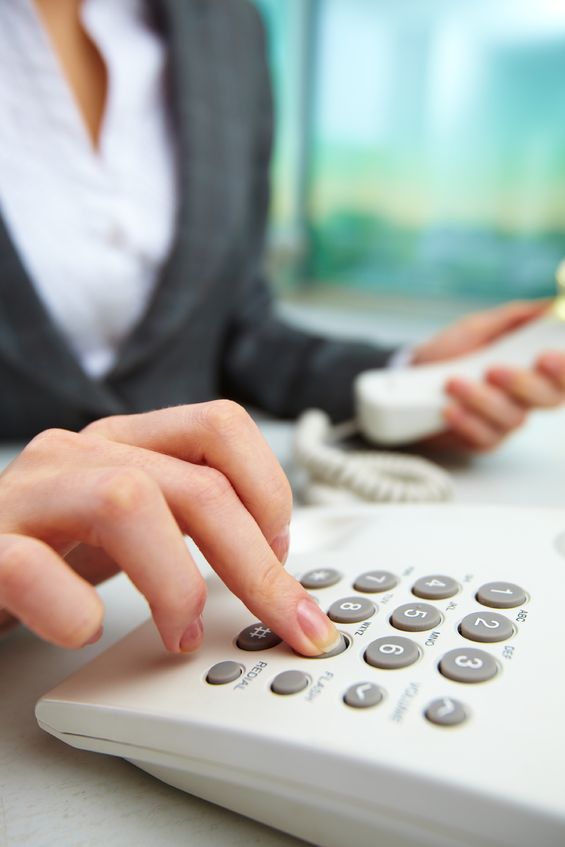 Phone Leads are Ramping Up – Do Your Agents Know Who They Are Talking To?
Using digital website tracking to have a relevant conversation is as important for phone leads as it is for chat
So much of our industry conversation has been focused on Internet and email leads over the past fifteen years — as it should be: digital interactions have changed our industry forever and dealer are focusing more and more dollars to driving digital traffic to their websites. However, most dealerships are converting less than 5% of that traffic.
My mission for some time now has been to evangelize for dealers to focus on converting all that expensive traffic they are driving to their sites – and I believe the best way to do this is to use tracking technology at the website to first identify those visitors, i.e. know who those customers are, and then communicate with them with information that is specifically relevant to their shopping experience to increase conversion likelihood. In other words, give that website a brain, a brain that not only knows what vehicles those customers have been looking at and what parts of the site they have been on, but also whether they are a first time or return visitor. This is critical to successful website/customer interactions, especially via chat. It helps makes chat (and chat agents) smart enough to convert visitors to leads and for the site to automatically and dynamically push the right relevant offers, and vehicles that match their preferences, to those now identified visitors.
However, in the rush to make websites function at their best, it is important that dealers don't forget about the oldest kind of chat – the good old-fashioned phone call. The reality is that plenty of customers want to talk, with a real, live person (71 percent of consumers say talking with a live agent over the phone was still the top preference*). With smartphones increasingly dominating our digital universe, phone calls are on the rise in dealerships. According to ADP, phone calls are now outpacing e-mail or form leads by a 4-1 ratio (a rise from 2-1 in January). In the last two years, phone leads are up 46% versus Internet leads. Plus, with click to call readily available, the dividing line between digital and phone is diminishing…. except at the endpoint, which with a call is an actual human being.
As dealers are discovering, these human beings are pretty demanding these days and have less and less patience for sitting through the old generic phone scripts used by many call centers/dealership sales folk. They are probably calling on the go from a smartphone and want the right information, and they want it fast. Just because they are not hiding behind a computer screen, doesn't mean that they don't have a very trackable digital footprint, which should and can be used to power every phone conversation.
Nor does the fact that there is voice on the end of the phone, mean that you shouldn't approach these phone customers with the same level of sophistication (assuming your dealership has adopted a smart Chat 2.0 product with behavior tracking/inventory matching technology) that you are successfully using with your online chat customers. Thinking that you can just get the info you need by asking is old school.
Just as online consumers have certain expectations for their online chat experiences –– for example, they will feel put out if they have to educate a chat operator about where they are on the website or what type of vehicle they are looking for – phone callers also expect applicable information and a quick resolution of their query. By serving up the kind of relevant conversations, including the right cars and offers, used by your chat operators, you can move them so much closer to a sale.
If the people answering your phone (whether they are in-dealership staff or call center agents) have the same analytics, tracking and inventory-matching capabilities as your online chat, they will have a window into the exact cars or dealer services that person was researching as the phone rings, and can then intelligently discuss, automatically display, and send email offers/incentives on the relevant dealer inventory on the fly. And some 'smart' chat technology can also predictively match in-stock dealer inventory to that customer so that salespeople and call center agents can discuss and share live, relevant inventory feeds/views (with pictures and vehicle details), all married to the right offers/incentives.
So, why not provide this to your call center agents/dealership personnel? In general, because agents are informed and can be instantly responsive to consumer questions, the likelihood of gathering contact info, and setting test drive and showroom visits, rises dramatically. This kind of smart chat technology is readily available for dealership phone operators.
Separating the 'digital' from the 'live' customer is not going to cut it in today's digital landscape where information bleeds across channels, phone calls are on a dramatic upsurge and customers expect instant gratification. Having a rich customer profile and using it, whether that customer is live or digital (and no matter who takes the call, whether in-dealership staff or outsourced call center agents) – will help ensure efficient, relevant, high-converting conversations.
* According to Fifth Quadrant research
Author: