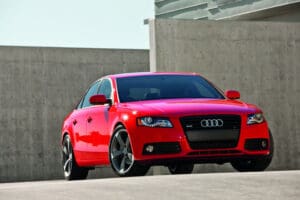 For the month of February, certified pre-owned sales for BMW, Audi, Mercedes-Benz and Porsche were all up.
BMW: In February, sales of BMW used vehicles (including certified pre-owned and pre-owned) increased 4.6 % to 13,375 vehicles from the 12,791 vehicles sold in February 2011.
Audi: Audi of America, Inc. certified pre-owned sales of 2,865 vehicles marks second-best February on record, an increase of 11.2% over the same period in 2011
Mercedes-Benz: Through the Mercedes-Benz Certified Pre-Owned (MBCPO) program, MBUSA sold 5,985 vehicles in February; a 2.2% increase when compared to February 2011 (sales of 5,859 vehicles).  On a year-to-date basis, MBCPO sold 12,930 vehicles, an increase of 5.1% over the comparable period (with sales of 12,302).
Porsche: For the month of February 2012, Porsche's Approved Certified Pre-Owned vehicle sales were 693, compared to 650 last year – a 6.6% increase.
Author: