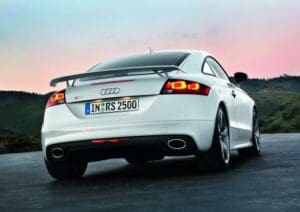 Audi, Porsche and Mercedes-Benz' certified pre-owned departments had sales increases in October 2012:
Audi:Audi Certified pre-owned sales of 2,663 vehicles sold amounted to the second-best October in Audi history, despite the reduced inventory of available models for the program.
Porsche: Porsche Approved Certified Pre-Owned vehicle sales were 708 for October 2012, an 8 percent increase over October 2011. Year-to-date, Porsche has sold 8,078 CPO models, an 11 percent increase versus the same period last year.
Mercedes-Benz: Separately, through the Mercedes-Benz Certified Pre-Owned (MBCPO) program, MBUSA sold 6,732 vehicles in October; an increase of 20.8% when compared to October 2011 (sales of 5,571 vehicles).  On a year-to-date basis, MBCPO sold 66,318 vehicles, an increase of 5.4% over the comparable period (with sales of 62,929 vehicles).
Author: