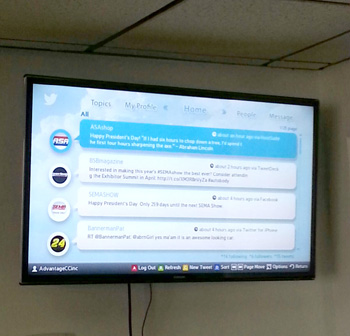 Louisiana body shop owner using social media to win battles with insurers, according to Body Shop Business.
A Louisiana body shop owner is finding a recent investment in a "smart TV" for his shop is really paying off – especially when it comes to addressing the "we don't pay for that" line from insurers.
Abel Cantrelle, owner of Advantage Collision Center in Houma, La., recently picked up the 40-inch Samsung at Best Buy and installed it in his front office where customers and insurers alike can see it. It provides a constant feed of his Twitter account, and when insurers come in now and say, "We don't pay for that," he poses a question to his fellow shop owners on Twitter.
"I'll ask, 'Does anybody get paid for masking jambs?' and a guy from Mississippi will say, 'Yep, we do,'" says Cantrelle. "And then the insurer will say, 'There's no such thing,' and then I say, 'Well let's ask Mitchell then.' And then they freak out."
Click here to read the entire article >>
Author: