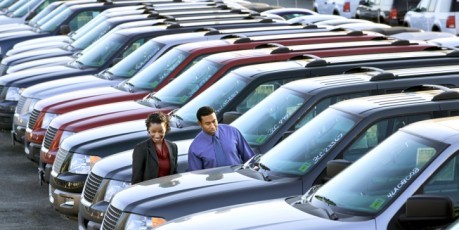 There's More to Life Outside the Store
We all eat, sleep, and breathe the car business. The problem is that we typically do it in the same place, with the same people, and the same perspective for most of our working lives. That's not necessarily a bad thing, but it does leave many of us with a limited view of our industry.
I've had the fortune of working both in retail and for manufacturers and distributors, which has broadened my appreciation for all that we do for this country. Make no mistake, people in our business provide a multitude of services to our communities and our economy — jobs, charitable contributions, taxes, and essential services. What is rare is the opportunity to see all of this displayed in one place, and on an industry-wide basis.
Every year I attend numerous industry functions such as NADA, but in spite of its size, even NADA has a narrow focus. I also attend unique functions such as the Amelia Island Concours d'Elegance in Florida. What?? An auto show you might ask? Well, I'm here to tell you that it's way more than an auto show, in fact it is a celebration of our industry from its inception.
Almost 20 years ago, Bill Warner and a group of people including dealers, decided that there was a place for a unique event that showcased not only cars that wealthy folks restored and displayed, but authentic race cars and the people who built and raced them. Carroll Shelby, Richard Petty, Don Garlits, Sterling Moss, David Hobbs and Bobby Rahal are just a few of the participants in years past. And guess what? Some of these guys are dealers, too! The plan was to celebrate the entire spectrum of the business, from the engineering, to the concept cars, to the actual race cars from the dawn of the business to today.
This year there was on display and running, a Mercedes Benz from 1911, with a 27 Litre four-cylinder engine that held the land speed record for many years, as well as the new Porsche 918 Spyder Hybrid. Which brings up another aspect of the show — no fewer than 10 manufacturers were present with everything from displays to ride-and-drives for those who attended the three-day event, and there were thousands in attendance. More than 350 vehicles were on display, covering the entire grounds of the Ritz-Carlton property and the 10th and 18th holes of the golf club at Amelia. The vehicles on display represented everything from horseless carriages from the turn of the 1900's to Chrysler's concepts of the 50's including their turbine car, to the latest offerings from some of the top manufacturers in the world. Dealer and manufacturer plates were everywhere! Many of the classics are owned by dealers just like yourselves; lovingly preserved and proudly displayed.
I spoke to many people from our industry during the event. Dealers like Bobby Rahal and David Hobbs, corporate executives like Ed Welburn from GM and Ralph Gilles from SRT. I also spoke with racers like Al and Bobby Unser who were all mixing together either participating in seminars talking about how it was 20 or 30 years ago, or judging some of the beautifully maintained cars on the show field. No one was ensconced in their office, I didn't have to go through a press secretary, and the mood was one of convivial sharing of what we all work for. Even Keith Crain was there not as the head of Automotive News, but as a participant and judge for the event.
There's even something there for the used car folks — two auctions that are infinitely more entertaining than the normal Manheim or Adessa production. RM and Goodings held their shows on Friday and Saturday with previews the day before, with an ambiance that most wholesalers never experience, including table service for food and drinks for legitimate bidders. These are obviously not your normal used cars (and motorcycles), but collectors' pieces for the most part; having said that I did witness a father buying his 10 year-old son a 'fixer upper' Ferrari 512 for $200K. It brought the house down when it closed.
Where I'm heading with all of this is that there are opportunities all over the country to reconnect with something bigger than just the next unit sold. Some events are larger and better established, such as Pebble Beach and Amelia, and others are just starting out like Pinehurst NC. They all represent opportunities to broaden your vision beyond just your own store. The best part is that the public loves them! In this day and age where we are questioning the interest of millennials I saw a horde of them wandering the show field and admiring the classics as well as the new vehicles that weekend. What an opportunity to communicate with potential customers in a relaxed environment. What an opportunity to give back to the community! All of these events have charitable beneficiaries; the PGA doesn't have a lock on this. Why not be a part of it?
See you next year at Amelia??
Author:
Jim Richter
Jim Richter is a Fixed Operations Consultant and Performance Coach with M5 Management Services, Inc., an international company working with dealers, distributors, and manufacturers. He has spent over 45 years in the automotive, power sports and marine industries analyzing and assisting parts and service operations throughout North America and Europe. His work experience includes dealerships, field and management positions with major manufacturers, and his own consulting company.
EMAIL: jimrichter@m5ms.com.