Auto dealers have always connected with their customers and communities. But, in the age of digital marketing, the rules of engagement have drastically changed.
With over 955 million active users, Facebook represents the world's largest digital community. And, as the world's most visited web site – the promotional opportunities on Facebook are endless. From earned media, to promoted media to paid media, Facebook offers dealerships opportunities to engage customers and present content and material like no other site on the Internet.
Discover the secrets to creating engaging Facebook content and advertising strategies and learn how to turn your customers into an army of advocates for your dealership to generate more repeat and referral business.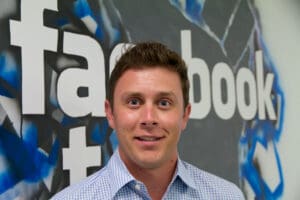 Patrick Workman is client partner, Autos at Facebook. He is responsible for developing collaborative relationships with dealership groups. In his keynote Facebook 2012: Turn your Customers into Evangelists, Workman will draw upon his past experience for FordDirect and his deep understanding of the ins and outs of the numerous advertising opportunities Facebook offers dealerships.

Jason Wiley is the national sales director for Haystak Digital Marketing. Haystak is one of only 16 Google Adwords Premier SMB Partners in all of North America. In his session Tapping into the Power of Like: Facebook Advertising Strategies, Wiley will demonstrate his core values of combining advanced technology with old-fashioned customer service to increase business.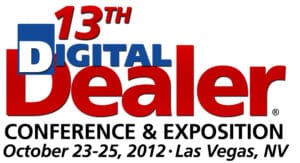 Fine-tuning your Facebook strategy is just one of the skills you can improve upon by attending the 13th Digital Dealer Conference & Exposition. With over 100 sessions, workshops and case studies, delivered by thought leaders with direct experience in the automotive industry, you can target the topics where you are having the most challenges or see the greatest opportunities.
Plus with Digital Dealer Learning Labs, you can meet directly with experts in ten different subjects including Facebook and Google strategies.
Learn cutting edge strategies to improve your fixed operations department, increase profitability in your pre-owned departments, and utilize social media to sell and service more vehicles more profitably through focused tracks.
See demonstrations of latest Internet and technology solutions to create strategies to grow your dealership through the debut of Digital Dealer Innovation Hours and over 100 top technology or service providers.
And meet with peers from around the country to discuss ideas and solve your most difficult issues in Digital Dealer Peer Networking Roundtables and the new PNR dinner.
Las Vegas is on the easiest cities in the country to travel to with affordable flights still availed from your favorite airport. Don't wait another seven months to learn what the best of the best are doing to generate record profits.
Check out www.DigitalDealerConference.com – see the complete agenda for the industry's premier automotive digital strategy conference and we hope that you can join us in Vegas.
Author: