Dealerships across the country are utilizing integrated, multi-media marketing programs and data analysis to locate and attract the prospects with the highest probability of buying.
Red McCombs Ford utilized a targeted digital marketing strategy to attract, sell, service and retain customers for less cost than traditional mass marketing. By following a series of strategic steps, Red McCombs finished number one in the San Antonio, TX market, with sales up 24% same period year over year and 160% sales growth within their top-selling zip codes.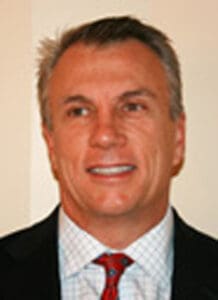 Budd Blackburn, owner of Team Velocity Marketing and an expert in retail, training and best practices for leading automotive dealers, along with Shawn Barry, General Manager at Red McCombs Ford, explain how Red McCombs effectively targeted 'perfect prospects', those with the highest statistical probability of doing business within the next 90 days. Further, they discuss how Red McCombs implemented a targeted campaign across multiple mediums including mail, e-mail, campaign offer sites, in-store merchandising and search marketing to attract these prospects.
The example of Red McCombs Ford illustrates the science behind effectively targeting 'perfect prospects,' and how to implement marketing campaigns to attract these shoppers. Plus it outlines strategies to use all profit centers to create customers with the highest lifetime value.
Leading Lexus dealers increased their active base of customers by using a holistic marketing strategy blending traditional, digital, mobile, social, reputation management, publicity, targeted direct mail, niche marketing and merchandising. These Lexus dealers also utilized advanced data technology to target in-market consumers who had the highest probability of buying and servicing with their dealership now, and in the future.
David Boice, owner of Tier 10 Marketing is a thought leader in digital marketing and has helped clients effectively utilize new solutions in their dealerships. Using the example of several leading Lexus dealers, David outlines how to grow an active base of customers(which are more loyal and frequent), and how to consistently prospect high-quality opportunities. In addition, he details how to integrate multiple marketing mediums to positively promote all profit centers.
The real world examples of Red McCombs Ford and leading Lexus dealers are just two of the dealership case studies that will be presented at the 13th Digital Dealer Conference & Exposition. These completely dealer focused discussions will provide detailed examples of how actual dealerships utilized new marketing programs and technology to increase sales, customer loyalty and profits.
The Digital Dealer Case Studies series is designed to help dealers and managers determine the right solutions for their dealerships and how to best utilize ideas, strategies and best practices learned while attending the 13th Digital Dealer Conference and Exposition.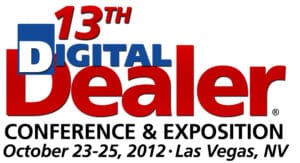 To learn more about Digital Dealer Case Studies, the over 100 sessions / workshops, more than 100 technology and solutions providers and how attending the 13th Digital Dealer Conference & Exposition can deliver strategies to improve your dealership visit www.DigitalDealerConference.com
Author: