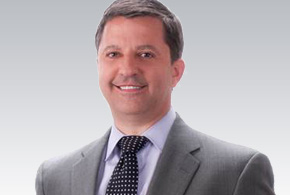 Leading IT With Dealers and Customers in Mind, from CIO Insight.
At Asbury Automotive, CIO Barry Cohen leads the IT organization with dealers and customers in mind, and is making IT a broader driver of value to the company.
Asbury Automotive is a $5.3 billion automotive retailer based in Duluth, Ga. For years, the more than a 90 dealerships that make up the company had very little interaction with IT. Part of the issue was that corporate IT was a relatively immature function at the company.
Prior to his ascension to the CIO role, Barry Cohen worked to virtualize almost all of IT, rendering it more flexible and more agile. Freeing up talented people and resources, he was able to put IT people in the regions and, in many cases, in the dealerships themselves. That exposed tech workers where and how business was done, enabling them to glean insights from both dealers and customers.
Now as CIO, Cohen has continued to lead with dealers and customers in mind, and has worked to make IT a much broader driver of value to the enterprise.
Click here to read the entire article >>
Author: