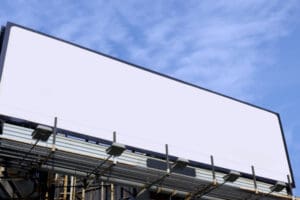 New York, NY –
Total advertising expenditures in the first nine months of 2011 increased 1.5 percent from a year ago and finished the period at $104.7 billion, according to data released today by Kantar Media, the leading provider of strategic advertising and marketing information. Spending growth slowed during the third quarter and was up 0.4 percent compared to last year.
"The cautious optimism for the advertising market at the beginning of 2011 has been replaced by the statistical evidence of progressively slowing growth rates," said Jon Swallen, SVP Research at Kantar Media North America. "From +4.1 percent in the first quarter, to +2.8 percent in the second quarter and now a barely palpable +0.4 percent for the July to September period. During Q3, an expanding number of the largest marketers became even more conservative with their ad budgets and these reductions have neutralized the healthy spending growth occurring among mid-sized advertisers."
Measured Ad Spending By Media
 Most forms of television had spending gains in the third quarter. Expenditures on cable networks increased 6.5 percent during Q3 as higher demand from Direct Response advertisers was offset by curtailed spending from auto manufacturers and restaurants. January-September outlays on cable TV rose 9.9 percent.
Network TV registered its first quarterly gain of the year as Q3 expenditures inched ahead 0.2 percent on higher budgets from movie studios and consumer package goods marketers. Year-to-date expenditures were down 5.7 percent, primarily from the loss of marquee college football and basketball programming that moved to cable networks in the first quarter of 2011.
Ad spending in Spanish Language Television soared 18.0 percent during Q3 and Syndication TV was up 14.8 percent in the period. The only TV segment to lose ground was Spot TV, where expenditures sank 5.7 percent during July-September and were down 2.7 percent for the nine months. As expected, the 2011 Spot TV trend line is progressively lagging in comparison to last year's bonanza that was fueled by political advertising money.
Within the Internet sector, display advertising expenditures jumped 15.8 percent during July-September and the gains were broadly distributed across top spending categories. However, measured investments in paid search declined 14.4 percent in Q3 on continuing reductions from insurance companies, legal services and medical care providers. For the first nine months of 2011, display spending increased 10.1 percent while paid search fell 2.1 percent.
After six months of modest growth, Consumer Magazine ad expenditures reversed course in Q3 and dropped 1.4 percent. Stable demand from the personal care, apparel, prescription drug and direct response categories was more than offset by steep reductions from food companies and auto manufacturers. Year-to-date spending for the medium has grown 2.2 percent.
Outdoor spending slowed during the third quarter but still registered gains of 3.2 percent for July-September and 8.6 percent for the nine months. Local service businesses, restaurants and education institutes continued to direct more money into the medium.
The pace of spending in Radio media remained soft but steady. Local Radio expenditures were up 2.0 percent in Q3 and have risen 2.2 percent year-to-date. National Spot Radio fell 2.3 percent in July-September and was off 1.9 percent for the first nine months of the year.
Local Newspapers, despite robust budgets from local auto dealers and an uptick in financial advertising, posted a 4.4 percent spending decline in Q3 and were down 3.9 percent year-to-date.
Measured Ad Spending By Advertiser
Spending among the ten largest advertisers in the first nine months of 2011 was $11,826.3 million, a 1.4 percent decline compared to a year ago. Among the Top 100 marketers, a diversified group accounting for more than two-fifths of all measured ad expenditures, year-to-date budgets fell 0.3 percent.
Procter & Gamble maintained its top-ranked position with spending of $2,127.2 million through September, down 5.6 percent compared to last year. In the July-September quarter, when many leading package goods marketers made deep cuts to their media budgets, P&G expenditures were nearly flat versus a year ago.
AT&T was the second largest advertiser for the nine month period with expenditures of $1,527.1 million, a decline of 3.5 percent. In the months immediately following the March 2011 announcement of its agreement to purchase T-Mobile, AT&T ad spending slowed sharply. As government approval of the deal became less certain and as T-Mobile preemptively hiked its own media budgets, AT&T began restoring ad spend during the third quarter. For all of Q3, its expenditures were off just 0.7 percent from a year ago.
At Verizon Communications, year-to-date expenditures were $1,177.6 million, a decrease of 18.0 percent and the largest percentage drop among the Top Ten marketers. Having cut budgets steadily since the beginning of 2010, Verizon spending rates are now being compared against lower levels of a year ago. This largely explains why Verizon expenditures in Q3 were down just 5.4 percent year-on-year.
The largest growth rate among the Top Ten marketers was posted by Chrysler, up 41.3 percent to $867.8 million for the first nine months of the year. The increase was driven by marketing introductions for several new or redesigned models. However, the pace of spending slowed during Q3 as these launch programs wound down and July-September expenditures finished 9.2 percent ahead of last year.
Rival automaker General Motors pursued a more restrained course and reduced its outlays by 12.2 percent during the first nine months of 2011, to $1,309.9 million. Q3 media budgets fell 11.1 percent. The proportion of GM's ad budget earmarked towards passenger cars, as opposed to SUVs and pickups trucks, is pacing at its highest level in more than four years.
L'Oreal investments for the nine month period rose 22.6 percent to $948.3 million as the company expanded marketing support for the L'Oreal Paris, Maybelline and Garnier brand lines. Comcast (+18.9 percent, to $1,279.0 million) and Time Warner (+0.9 percent, to $893.1 million) also posted year-to-date spending gains, despite reducing their budgets in Q3.
Measured Ad Spending By Category
Expenditures for the ten largest categories grew 3.1 percent in the first nine months of 2011, to $59,523.6 million. For the July-September quarter, the aggregate increase was 1.8 percent and quarterly growth rates for seven of the ten categories trailed their year-to-date average, further evidence of the slowdown in ad spending.
Automotive was the top category with $9,908.4 million of spending during the nine month period, up 7.0 percent. However, the bulk of the gain came early in the year and from April through September automotive budgets have grown just 1 percent. The March earthquake and tsunami in Japan, coupled with monsoon flooding in Thailand, has had a ripple effect on U.S. auto advertising. These natural disasters disrupted production at Toyota and Honda and led to reduced advertising of their vehicles in the face of inventory shortages. With a tightened industry supply of new vehicles and less competition for sales, other manufacturers seized an opportunity to improve profit margins by scaling back on consumer incentives and reducing media budgets.
Local Services was the second largest category and tallied $7,144.2 million of media spending for the nine months. Year-to-date growth was up 7.2 percent and Q3 surpassed this level with an increase of 7.8 percent. This performance is consistent with the category's weighting towards mid-sized advertisers, a segment that has been spending robustly throughout the year.
Category expenditures for Direct Response products advanced more than 10 percent during the July-September quarter and reached $4,698.5 million for the full nine months, up 3.9 percent versus a year ago. The Q3 gains suggest lower demand from full-price advertisers for the non-premium and run-of-station inventory which are the staple of DR marketers.
After an extended run-up, expenditure growth rates for consumer package goods categories have been retreating. For the January-September period, Food & Candy was down 2.6 percent to $4,838.1 million while ad spending for Personal Care Products slowed sharply in Q3 but still finished the nine months up 7.6 percent to $4,787.3 million.
The Telecom category continues to lose ground. Year-to date spending declined 4.9 percent to $6,405.1 million and Q3 expenditures tumbled 6.1 percent. The ongoing weakness within the wireless segment has now taken root among satellite TV operators, previously a reliable source of ad spending growth.
Top Spending Advertisers Within Select Media
The top ten TV advertisers spent $7,284.5 million in the medium during the first nine months of 2011, up 0.1 percent from a year ago. This group accounted for 15.0 percent of total TV expenditures by all advertisers.
The ten largest Internet advertisers invested a total of $1,809.3 million in paid search and display campaigns, up 11.1 percent versus a year ago. Despite fragmentation on the web, the group accounted for 10.8 percent share of all Internet ad dollars. The three leading wireless telecom providers each made the list along with a pair of financial advertisers.
The top ten magazine advertisers in January-September 2011 invested $2,703.9 million in the medium, a decrease of 2.8 percent. As a proportion of total magazine ad spending by all advertisers, the top ten accounted for 17.1 percent.
About Kantar Media
Kantar Media provides strategic advice and competitive intelligence to the world's leading brands, publishers, agencies and industry bodies, helping them navigate and succeed in a rapidly evolving media industry. This includes analysis of paid media opportunities; counsel on brand reputation, corporate management and consumer engagement through owned media; and, evaluating consumers' reactions in earned media.  Kantar Media provides clients with a broad range of insights from audience research, competitive intelligence, vital consumer behavior and digital insights, to marketing effectiveness and online influence. Our experts currently work with 22,000 companies tracking 3 million brands in 50 countries. www.KantarMediaNA.com.
Author: