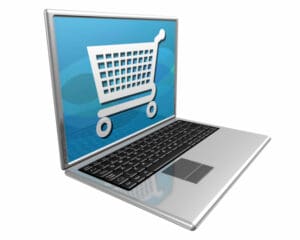 The John Eagle Dealership group excelled in new and used car Internet sales in 2011 by increasing year over year internet sales by 6.7% despite a more limited supply of inventory.  With several stores affected by the Tsunami in Japan, the dealerships grew their sales volume through quality customer care, efficient sales operations and an aggressive digital marketing platform.
"We focused on our opportunities rather than the outside problems that were beyond our control," said John Eagle, President of John Eagle Dealerships.  "We set a goal as a group to hit the ten-thousand mark in internet sales and the team worked hard to achieve the goal."
The group implemented an aggressive, digital online strategy to deliver potential car buyers to the dealership websites via first-party leads.
"We recognize that one of the key steps to buying a car starts with a trip to our website," said Rene' Isip, Chief Operating Officer for the John Eagle Dealerships and owner of two stores.  "We made an extra effort to update our websites on a daily basis and focused on the perspective of what customers shopping online would see.  Ten thousand sales was a function of inspecting what we expect every day more than any kind of overnight operation."
Monthly online mystery shops, mid-year scorecards for the dealership websites and an aggressive pay-per-click presence on Google, Yahoo and Bing as well as a strong group of Internet directors turned into the key sales drivers that helped the group achieve the goal.  Eagle firmly believes, "The next generation of GSM's and GM's will have to have experience in the Internet Department.  It's just too important."
As part of the equation, the group's focus on social media and customer satisfaction helped set them apart in 2011.  As a group, more than 31 thousand people like them on Facebook — up 639% from a year ago.  Every dealership connects with customers in their own personable, authentic way via Facebook and Twitter.
Jim Flint, Corporate Director of Interactive Sales and Marketing acknowledges they had a good year, but sees upside.  "We keep trying to get better every day and with forecasted upswings in new car sales, digital business and the US economy, there's certainly the potential to make 2012 an even stronger year."  Flint notes, that with more cars older than 10 years on the road than ever before, the group anticipates another record-breaking year in 2012.
Visit http://www.JohnEagle.com to learn more about John Eagle Dealerships and to find a dealership in your area.
John Eagle Dealerships are a family-owned and operated dealership group. The operation currently includes Honda, Toyota, Acura, Mazda, Volkswagen, Aston Martin, Bentley, Rolls-Royce and Lotus franchises in Dallas, Houston and Austin, Texas as well as Panama City, Florida. The dealerships employ over 1500 people — including equity partners and general managers at each location that manage each store–in order to serve thousands of happy and loyal customers.
For more information about the entire line-up of franchises in the John Eagle Dealerships, as well as details about new vehicles, used vehicles, parts and service please visit JohnEagle.com.
Author: