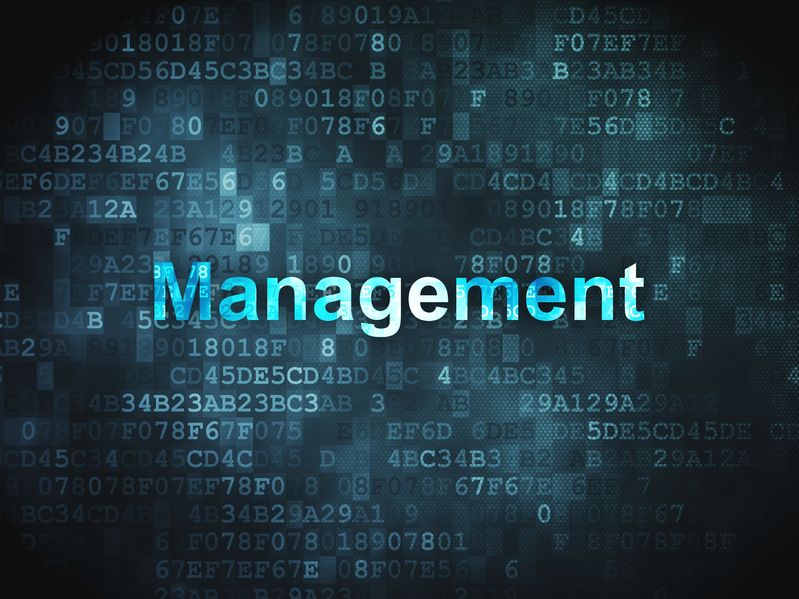 "You want Loyd to do what? Jim, are you gone-to-the-grape?" asked Dr. Merlot, my friendly yet kooky sidekick, with disbelief. "For the last five years you have been deploying a plan to purchase your dad's stock and recruit talent. This place is starting to come around! You are making impressively more money and with the new GM in place it shouldn't be too long before you can take a break, step out of the cross fire, and come and go as you please. Not only that, but you can do it all with the confidence that there is someone here who can train your son. So why in the world do you want Loyd to set up a meeting with a broker? "
"Merlot, lighten up on Jim," I encouraged. "If the man wants to talk to a broker, he can talk to a broker. He does not have to live according to your plan for a Succession Bridge."
"But…" Dr. Merlot tried to continue when I raised my hand to cut him off.
"Not to worry, Doc" responded Jim. "I'm not planning to sell, I'm just curious. However, I will tell you that irrespective of my Dad's history and my son's enthusiasm, I am growing weary of the crap these manufactures are dishing out. I think I have a responsibility to consider what these businesses would be worth on the open market. "
With this calming Dr. Merlot down, I responded, "The broker's name is Fred, and I'll ask him to give you a call tomorrow. He is very knowledgeable on the market. You let me know if I can help, and I'll keep working on the golden handcuff agreement for the new GM."
About two weeks later I received a call from Jim. "Loyd, can you be here on the 23rd?" he asked. "I want you to be my wingman when I meet with Mr. Big Deal, a great potential buyer Fred introduced me to. Fred is bringing him over to talk about buying the store. I need you to keep me from saying something I shouldn't."
"Yes, I can be there. Fred actually called earlier to give me a heads up on what might be happening. In fact, he said that based upon the multiples this group is paying for other dealerships, you may want to be more than just casually interested. I can tell you this guy is as serious as a heart attack. He has money to spend, he likes your franchise and who wouldn't like your market. My point is that you shouldn't be hanging out with this guy unless you are seriously thinking about selling."
"Loyd, I have to tell you that I am tired of the day to day grind. I'm also sick and tired of these manufacturers. They lied to me saying that I had a chance at an open point and sent me on a wild goose chase knowing all along that they were going to award the point to a minority. I confronted several of the suits asking them if this was a minority point and they assured me I was a genuine contender. And then they went and announced the three finalists—all who are minorities—and tried to tell me that the reason I was not considered was my lack of sales, efficiency and market penetration. Of course they had nothing to say about us doubling our sales since we hired the new GM. My dad may have been able to put up with their crap but I've about had it!"
I could tell Jim was getting heated. "Take a deep breath, dude. Sounds to me like you should start considering decaf and a vacation. I've never heard you speak so emotionally about the manufacturer. Has something happened since we last spoke?"
"Oh yea, I got a call last week from a suit from the manufacturer giving me the third degree regarding my request to transfer stock to Jim Jr. This arrogant you-know-what really ticked me off questioning my logic. He even went so far as to suggest I consider taking on a minority partner he knows who he claims could achieve every benchmark! I told him that I was not hiring another stranger and most definitely not taking on a partner. I politely suggested that he could approve my request to transfer stock to Jimmy or stick it where the sun doesn't shine."
"Okay, I am getting the picture. Not to rub salt in your wound here, but as affirmation of what the manufacturer has been pounding you with, Dr. Merlot and I have also been pushing you on hiring some real talent, not just gofers. So I'm going to assume the conversation did not continue with the exchange of Christmas card addresses and that you haven't received the approval letter."
"Actually I did receive an approval letter. But Loyd, how long have we been screwing around with this one issue? Believe it or not, it's been three years. And the Regional Manager said he wanted to come by and talk to me about succession planning. I'll try to be gone the day he stops by because I know his idea of succession planning is getting his guy in here. I'm just tired of their crap. If I get serious money from selling this dealership, I'll be able to put some cash in the bank and have enough left to buy another store that does not have a squadron of arrogant, condescending suits trying to manhandle me!"
"Roger that," I responded to Jim, hoping to calm him down a bit. "Not to worry, I'll book a flight and be there for the meeting with Mr. Big Deal. Lighten up on the lattes and try not to talk to anyone from the manufacturer for a while. Look forward to seeing you."
A couple weeks later I am sitting at a table with Jim, Fred, Mr. Big Deal and his V. P of Acquisitions. After we had completed the requisite small talk, Mr. Big Deal—who was not much for dancing around—got to the point. "I like your store Jim; great facility, great location, great franchise. However, I don't think we are interested. I'm sure if you give Fred an opportunity he will be able to find a buyer and no doubt this place will bring good money."
The room went uncomfortably quiet. Jim's facial expression was that same as if he had just been punched in the nose. He glanced at Fred in anger and then at me in disbelief. Not being one who gave much forethought regarding what he was going to say, he turned and spoke directly back to Mr. Big Deal. "Are you kidding me? I would not have gone to the trouble and expense to have this meeting if I had known you were just fishing." Then looking over at Fred he continued to express his frustration. "I told you I did not want to put the store on the open market. You said he would be interested, talking about six to eight times earnings. And now he is not even interested? I have the number one franchise in a vibrant community with a new, totally compliant building in a location that the best minds in the business selected. What's not to like about this place? Are you sandbagging me? Trying to push me into a listing? If you are here to try your squeeze play you have picked the wrong guy."
Jim raised his hands with an expression of bewilderment when Mr. Big Deal began to explain himself. "Jim, it is not my intention to insult you or try to squeeze you. I did tell Fred I was interested. However, I do not want to waste my time or yours so let me speak straight up. I have unlimited opportunities to purchase the best franchises, with the best facilities in the best locations. However, I have limited money and limited management. Therefore assuming I can duplicate what you have here elsewhere, I have concluded that what is most important to me is the dealership's management. With great management I can sell cars while finding better locations and building spectacular buildings. However I have never seen a franchise, building or location that can make up for a lack of management. Unfortunately I don't see any experienced, committed management beyond you and your elderly office manager."
The room was quiet again. Mr. Big Deal had been as gentle as he knew how. Fred knew he had nothing further to offer and I felt comfortable with my mouth shut, letting Jim absorb what had been said. Jim watched his thumbs twirl for a few more seconds and then stood up and extended his hand across to the table to Mr. Big Deal. "Thanks for your time and the lesson. Loyd and his wacky partner have been telling me that all areas of succession planning build value, but obviously I have only been listening to the parts that I felt were important."
"You're welcome, Jim. Allow me to share with you a ritual that I do whenever I go visit a store I'm looking at purchasing. Before I leave my house for the airport, I always do a "Slick Willie": I look in the mirror and say to myself, 'It's the management, stupid!'"
Jim learned his lesson on management's importance the hard way. It's now clear to him that to build business value, you don't think about the sale, but about succession because the best way to prepare a business for sale is to operate it like you plan to keep it.
Author: