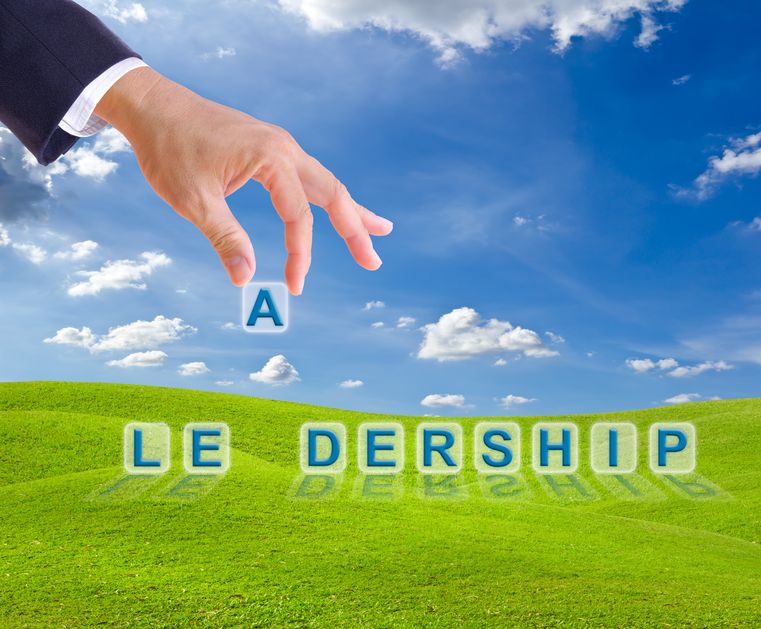 "The most dramatic cost of the lack of leadership is that the market has changed so much and your dealership has changed so little!"
On Tuesday August 23, 2011 at 1:51PM, I was sitting with an F&I Manager when the building started shaking and power poles outside were swaying. The immediate response of everyone in the building was to run out side! It was a 5.8 earthquake that even cracked the Washington Monument. It's only natural for people to react when an earthquake hits.
There has been a seismic shift in customer behavior since the September 15, 2008 economic "earthquake," the largest bankruptcy in American history filed by Lehman Brothers. The recession that followed has touched and changed consumers on every level; they've acquired new behaviors, thoughts, and feelings. The question is; have we changed?
In a nationwide 30 Dealership tour this year, the conclusion was that most dealerships changed their process very little during this seismic change in customer behavior. Many are "managing" the same old process that treats post-recession customers as if nothing has changed. This speaks to the core issue that is holding many dealerships back. We are over managed and under-led! What is needed are leaders that will adjust the process to the seismic change in the buying habits of today's car buyers. There are three (3) priority changes that a true leader brings to your dealership that will lead to a higher level of customer satisfaction and more repeat customers that will rave to their friends (Facebook) and family about you.
Leadership 101 – A leader will create a Team concept that will merge all the departments in your dealership into one cohesive unit. There isn't a Service Team, Sales Team and F&I Team; there is an ABC Motors Team. The walls between the departments must be intentionally dismantled. The most powerful impact on the customer is the transition from the sales department the F&I process. When these two departments work together the customer perceives that we are using their time wisely and satisfaction levels go up and so do the profits in the final stage of the car buying process, the F&I experience. We all have seen dealerships that "ring a bell" when a vehicle is sold. What if every salesperson that was not with another customer came to assist in getting the vehicle ready for delivery? What if the most tech savvy salesperson assisted in pairing the customer's phone and setting up the satellite radio, while another retrieved the owner's manuals from the office? The leader takes the "what if's" and makes them a reality.
Leadership 201- A leader will create a practicing culture throughout the dealership. Leaders know that your future success is hidden in your daily activity. To change the outcome of anything we must change at least one thing we do daily. For sales it could be an internal walk-around contest, and for F&I role-playing overcoming objections. A joint meeting of sales and F&I in an effective and seamless turnover process can make that effort intentional and successful. One of the most productive efforts in my career in the automotive arena was an 8-hour Walk-A-Round Training. It enabled me to sell more cars in the following two-week period than in any other two week period in my career! The reason? The best results follow immediately after learning fresh information and practicing the skill. Why not create a regular practice schedule for your dealership? Leaders of every sports team do and so will a true leader in your dealership – Do you have one?
Leadership 301 – True leaders develop those around them. The mark of a true leader today is in how many leaders are coming behind him. There are two crucial ways that people learn in the workplace: through their own mistakes, and through a mentor. True leaders must see themselves as a mentor. They must be seen in action as someone with integrity, the most hardworking person in the entire organization, always positive and with a great attitude. Managers are viewed by many as someone that requires others to do things that they themselves will not do. Managers will never "grow" an organization; they will simply uphold it to the status quo. Leaders are different, always leading by example and challenging everyone around them to grow. They set the standard not by saying what the standard is, but by being it. If a salesperson exhibits the abilities to be a good F&I Manager, start intentionally training them for that position before an opening is available. An organization that scrambles when a position suddenly becomes vacant is symptomatic of a lack of leadership.
At a minimum, lack of leadership is costing your dealership a higher level of customer satisfaction due to longer wait times, profits from lack of training, and organizational growth, as leaders grow leaders. When put in place, these intentional and effective sales practices move more customers to buy. The cost to your bottom line? Nobody knows until a true leader shows up and starts developing those around them!
Author: