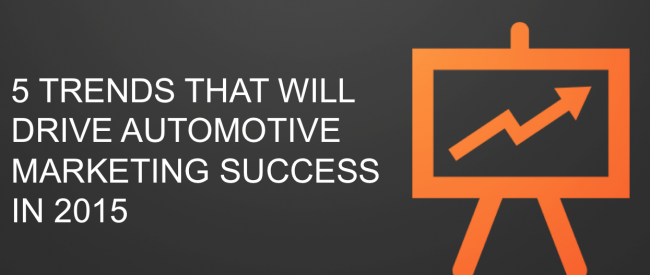 Is Your Dealership Ready to Dominate 2015?, from 9Clouds Automotive Marketing.
The first month of 2015 has come and gone. Did you make the most of it? 2015 promises to be a big year for automotive marketing, but you have to be ready to adapt your marketing approach according to the newest and most promising trends.
In the next few weeks, we will be diving in and exploring five key trends that will drive auto marketing in 2015. These trends are going to be happening over the next year and beyond so if you can understand them and get ahead of them, it will really help your store or your dealership stand out.
Auto marketing in 2014 started to finally shift the conversation to lead-focused marketing. In the past, we always talked about impressions.
How many people saw the ad?
How many people saw the billboard?
How many people got the email?
Click here to read the entire article >>
Author: