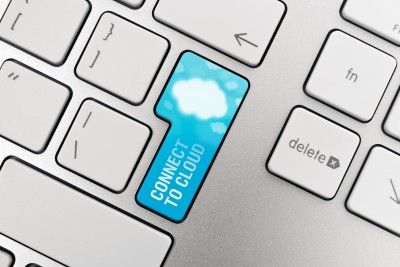 During the past few years, "cloud computing" has become the favorite concept for web-based technology. A cloud DMS or CRM can be used in any area of the dealership where greater flexibility is required including the showroom, service drive, and parts receiving. Outside the dealership, technicians perform remote service; parts delivery drivers sell parts; and sales people respond to leads on the golf course. Managers have real-time, anywhere access to the systems so they can stay on top of performance and immediately resolve issues as they occur. Some of the other benefits of the cloud are low, or no upfront investments, no need to perform upgrades nor pay for enhancements. The cloud normally has better reliability and performance and there are faster fixes along with automatic updates. At this point you might ask, "How do I decide if my next DMS and/or CRM should be in the cloud?"
Dealership technology providers don't make this an easy decision. I spent my early years of computer consulting helping dealers decipher pages and pages of bids for a new DMS. I would figure out which system had a larger hard drive, more memory or a bigger capacity than the others. When small DMS companies started entering the market to challenge the Big Two DMS companies, I starting comparing instead the features of newer system to older legacy systems. One of the first decisions I had to make was to pick an operating system: Linux or Windows.
Linux is the most popular operating system for web servers and considered to be more secure than Windows, but my roots were in Windows — back to the early Microsoft DOS days. Unable to decide, I picked both platforms by developing a DMS system on both a Windows and Linux server to make it truly cross-platform and its performance measurable. Most dealers will never know if they are on our Windows or Linux servers unless they ask and we can move them in about fifteen minutes to the other one if they prefer. No decision required. But with the new generation of DMS systems, dealers will need to decide if they want a Windows vs. Linux, Microsoft DMS vs. non-Microsoft DMS and if they want to be in the cloud (and which one) or on their own server.
If you're picking between the biggest DMS companies, that is an easy choice — they are non-Microsoft DMS systems and not really considered to be fully in the cloud since you must be on their server. In addition, they might claim they are a "Windows" system, but what they mean is that you can access them via a Windows PC computer using their terminal emulation program that you must install to make their old program appear to be a Windows GUI. You might wonder what actually determines a true Microsoft DMS? First of all, there is the database. Microsoft DMS systems typically use a product sold and licensed by Microsoft. That is why you are charged a per-user fee similar to the old port charges. Some use an older Microsoft Visual Fox Pro database that Microsoft will cease supporting in 2015. Newer DMS systems use Microsoft SQL.
Next are the development tools. Many Microsoft systems license generic Microsoft Enterprise software like Microsoft Dynamics and try to modify it for the car business. Again, another per-user fee to Microsoft. Others develop their own using ASP.net. All of these options pretty much mandate using a Microsoft server — which is the new third element of a Microsoft system. Microsoft has entered the cloud world with the Microsoft Azure platform but it appears they will charge not only by user, but also by how often you use or access your software, and how much data you store — ouch!
In the next few years you'll hear about technology companies that have jumped onto the Microsoft Azure cloud. The only problem is that with many Microsoft-based products, this comes with a price — licensing fees, required upgrades, various layers and restrictions. Compared to over 10,000 cloud or web-based hosting companies, it can be a little scary putting all your technology on one cloud like Microsoft Azure. I think we'll be seeing a war in the cloud that will be similar to the Microsoft vs. Apple battles of the past as companies try to decide whether to pick Microsoft Azure or one of the many other hosting options. I use three different hosting companies in three different regions. By staying cross platform, we can also deploy on Microsoft Azure, but we're holding back and watching that platform for a while. Like most new technology, Azure has seen system-wide outages in the past year as they make upgrades to various pieces of the software.
How do you decide what is right for you? In the past ten years, the biggest change that I've seen is the growth of IT Directors or System Administrators in dealerships. Most of them understand these various options and platforms, so instead of asking them to change the toner in your printer, you might want to consult with them about these decisions and help you decipher that next bid.
Author: