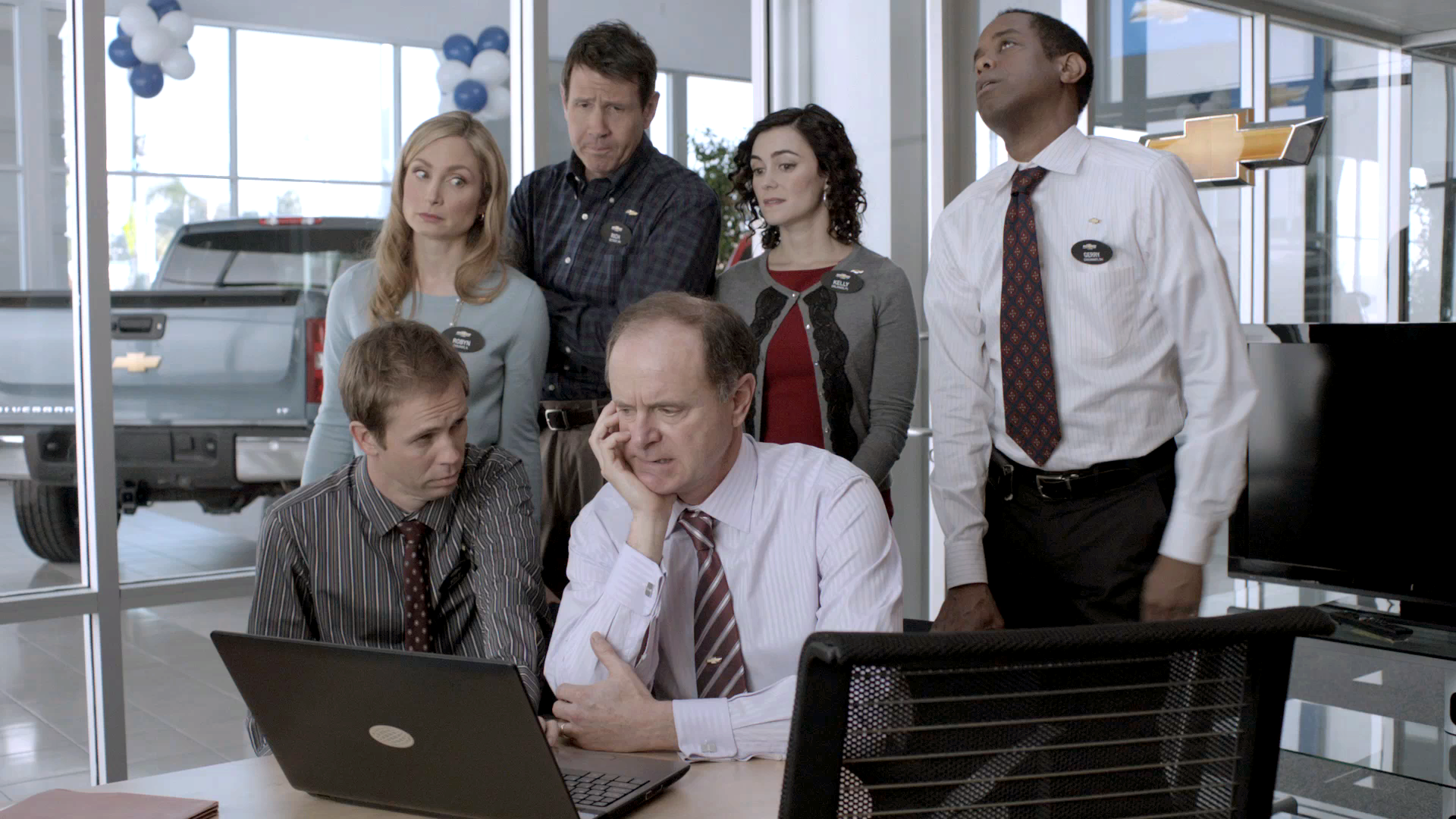 A lot of my clients tell me the "process" that they went through to make a decision to hire a consultant. Most of the stories are embedded with much anxiety as to what to do.
Client #1: This Dealer was on the fence as to whether his manager was "the guy." The client felt that he had been patient with the manager, but the manager just wasn't making the necessary progress to grow the revenue considerably, and the CSI wasn't above the zone average. He spoke of the many stressful meetings that had been performed with the manager concerning growth and CSI. He spoke of the many "think-tank" sessions that he had with other managers trying to find a solution that would work with this manager. He spoke of the Christmas parties, and how this manager-at-risk had become a part of their dealership family. I was witnessing someone going through the grief process. He asked me to work with him. His reasoning was that he knew that he was going to have to terminate the employee, but he wanted to feel that he had given the manager-at-risk every opportunity. "Talk to this guy, and tell me if he's going to make it," were the words that I heard. The bottom line is that this Dealer already knew the answer. The answer cruelly was to look at the clock like a physician in an emergency room and say, "call it." In this case, the consultant's job is to acknowledge the call, maybe help find a replacement, and to comfort the Dealer.
The core issue here is that the needs of the dealership outgrew the ability of the manager, and while we tried to provide any training, the eminent termination could not be deterred. My suggestion is to not waste a lot of time and money on a consultant. If you're experiencing this situation, use your business sense. It's never pleasant to have to terminate someone, but I am guessing there are already a handful of people in your dealership who would be happy to tell you that you're doing the right thing.
Client #2: This Dealer has a manager who is normally a great producer and for the past 5 years has shown incredible growth; however, this year the net profit is behind the year's before and they have been selling more and more vehicles. The management team went through countless hours of analysis to determine what the issue was. There wasn't much employee turn-over through the years, and his staff was really stable. The manager hadn't done much to change because they were on such a great growth path. So, I was contacted to help them. What we found out is that the manager had reached his "peak for the path." What I mean is that the concepts he employed grew the business beyond the same concepts. So, we rearranged some processes and assignments, and created new goals. The manager was engaged, and the improvement was almost immediate. What they needed was a new path to follow. When you are at your dealership and involved everyday in your business, you sometimes cannot see subtle changes that are happening. And, over time the subtle changes become drastic, but we just aren't able to see them. A business that is moving forward is just like a sailboat moving forward, we have to adjust our paths to meet the wind to best take us to our destination. All they needed was a course adjustment to get them on path.
All athletic teams have a coach for a reason, and most of them have many coaches. Each coach has his way of seeing a situation and making adjustments so that the outcome is great. Investing in "coaching" or consulting for your great manager is a great investment. The return on investment in this situation is usually incredible. And these managers are happy that you were able to help them and continued relationships with consultants makes sense.
Client #3: This client has a manager who has done ok at providing growth and CSI. However, anyone going through the department or processes can tell that it is "loosey-goosey." The manager has a difficult time recruiting people, and when some people leave through natural attrition, it may be months before they are staffed. This manager also doesn't like confrontation. His CSI is good because his policy is high, and it feels like he just barely stays ahead of the storm. His employees make fun of him, and don't respect him. Employees also tend to show up a few minutes late, and sometimes leave a little early. So, the Dealer reviews his 20 group numbers to find that he is usually in the middle or on the right side of the page. (Basically doing just OK). The Dealer discusses the "next levels" with the manager and the manager responds with statements like, "It is really difficult to find people, maybe we need to give raises to everyone." Or, "my group is working as hard as it can. Let's look at the numbers." (And while the individual numbers might support a good job is being done individually, we can see that our growth just isn't there.) This manager has excuses, and cannot commit to increasing growth.
"Does this manager want the outcome?" That is the matter of focus. It appears that Leadership skills are missing, and issues with hiring can get in our way of proper management. A consultant can determine whether this manager is the person for the job, and provide leadership training with them. Many managers have not had good role models for leadership, so this type of training is frequently needed. This type of training can easily turn a manager and department results around.
Client #4: This Dealer has a manager who is a new hire. They spend a lot of time together and the dealer knows precisely "how it was done" at his previous dealership. This manager is not a focused on his peoples' success. And he does hit the numbers, but his employees don't like him and he has average performance. The manager is a "big picture" person, but it seems that his employees do things the way that THEY want, and not necessarily how we would like to do them. The manager had talked a great game coming through the door, but the improvement has been slow. Again, "Is he my guy?"
We all know that starting a new job has it's challenges. But the question is, "what performance is acceptable?" There's a saying about alligators and swamps that I have long forgotten, but the jest of it is that we're putting out too many fires, and not fixing the issues that are causing the fires. A consultant is a great solution to this issue because he/she can set up processes for the new manager, and train the employees to the new process. This is difficult to do quickly when you are a new manager. Even in the best scenarios with top qualified managers, many times they are frustrated with the lack of speed of their larger accomplishments. "I can't find the time. I came in on Sunday to get a jump on it, but there have been too many issues. I was here until 12am on Thursday night." These are some of the statements that I hear from someone needing some direction. Again, hiring an outside company is a great idea to move this progress forward, and your return on investment.
Client #5: The wool. We are all good at something. Which also implies that we are not all good at something. Many of my dealers were in the "learning curve" of what should happen and not happen. They may have had a manager telling them that all the ideas from the 20 group were bunk. The manager may have had a great month, and the Dealer was told that it was a great month because we did it "this way." And, without the knowledge of how it should be accomplished, the Dealer goes along.
You know who you are. Lol. If you are not sure about how things should go, then it is time to consult with a professional who will lead you down the right path. Don't waste your time getting countless conflicting opinions. Find your consultant… the one that you easily communicate with and understands your issues.
And finally, when it comes to teaching processes and making sure that your employees are following your processes correctly, a consultant is your best solution. Most managers haven't taken any education classes, so the result is better with a qualified trainer.
"You got to know your limits. Once is enough, but you have to learn. A little caution never hurts anyone. A good woodsman has only one scar on him. No more, no less."― Haruki Murakami
Author: