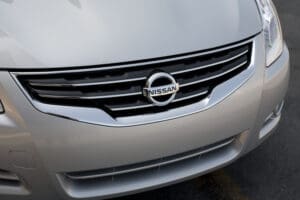 Alexandria, VA – The American International Automobile Dealers Association (AIADA) released October 2011 sales figures for the international nameplate automobile industry. AIADA represents America's approximately 10,000 international nameplate franchises whose brands accounted for 54.3 percent of all vehicles sold in the United States last month.
Despite a freak east coast snowstorm and lingering inventory shortages, overall sales, including domestic brands and unadjusted for business days, were up 7.5 percent from October 2010 and 10.1 percent year to date. The seasonally adjusted annual rate (SAAR) for light vehicle sales in September was estimated by AutoData Corp. at 13.26 million units, the highest since February.
Analysts point to pent up demand, stable gas prices, and slowly improving inventory levels to explain the sales growth. Hyundai's sales were up 22.8 percent, Kia was up 20.8 percent, Nissan was up 22.1, and Volkswagen saw sales rise 39.6 percent from a year ago. Honda and Toyota, still struggling with inventory shortages and now severe flooding in Thailand, saw sales drop 0.7 and 6.8 percent, respectively. They are confident, however, that production levels are returning to normal, and expect the fourth quarter to be strong.
Overall, international brand sales were up 6.8 percent from October 2010 and 6.2 percent year to date. Domestic automakers, thanks to improved SUV and truck sales, were up 8.3 percent and 14.8 percent for the year.
"Throughout 2011 dealers have seen a pattern of slow but stable growth in sales," said AIADA President Cody Lusk. "More than anything, the steady pace of our recovery shows us that the auto industry is on solid footing."
In October, international brands sold 554,369 units, up from 547,156 in September and 551,991 in August. Asian nameplates accounted for 44 percent of the overall market, up from 42.3 in September. European nameplates had 10.3 percent share, up from 9.6 percent in September. Domestic brands finished October with 45.7 percent of the market, down from 48.1 in September and 48.5 in August.
Read AIADA's complete coverage of October's international nameplate auto sales here.
###
About AIADA: Established in 1970, AIADA is and continues to be the only association whose sole purpose is to represent America's 10,000 international nameplate automobile franchises that sell and service the following brands: Acura, Aston Martin, Audi, Bentley, BMW, Ferrari, Honda, Hyundai, Infiniti, Jaguar, Kia, Land Rover, Lexus, Maserati, Maybach, Mazda, Mercedes, MINI, Mitsubishi, Nissan, Porsche, Rolls Royce, Saab, Scion, Smart, Subaru, Suzuki, Toyota, Volkswagen and Volvo. These retailers have a positive economic impact both nationally and in the local communities they serve, providing more than 500,000 American jobs.
Author: