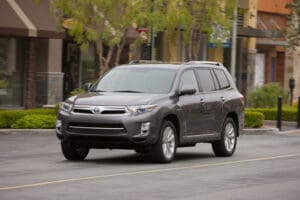 Campbell, Calif. – IntelliChoice,  the market leader in automotive ownership cost and car value analysis for over twenty-five years, announced today the winners of its 2012 Best Overall Value of the Year (BOVY) awards.
Each year, IntelliChoice compiles and analyzes data on every new model sold in America to identify those that not only have low total ownership costs, but also have lower than expected costs over time, compared to other similar models.  The BOVY awards help consumers understand that the total cost to own a vehicle is influenced by a variety of factors beyond initial purchase price.
The 2012 BOVYs represent a diverse number of popular vehicle segments, 24 in all, enabling shoppers to easily compare similar vehicles over time. Each year, IntelliChoice updates its methodology to account for changes in model availability, vehicle pricing, and segmentation to keep pace with the evolving competitive landscape. Due to the expanding luxury and crossover markets, two new segments were added this year, Full-Size Crossover/Wagon and Luxury Performance Car. Winners chosen in each category are the result of careful and practical analysis of seven major ownership cost areas; depreciation, maintenance, repairs, fuel, fees, financing and insurance.
The 2012 BOVY award winners are as follows:
| | | |
| --- | --- | --- |
| Class | Brand | Model |
| Compact Crossover/Wagon | Toyota | Matrix |
| Compact Passenger Car | Honda | Insight |
| Compact Pickup | Toyota | Tacoma |
| Convertible | MINI | Cooper Convertible |
| Crossover/Wagon | Toyota | Prius v |
| Full-Size Crossover/Wagon | Toyota | Highlander |
| Full-Size Pickup LD | Toyota | Tundra |
| Full-Size SUV | Chevrolet | Tahoe |
| Luxury Crossover/Wagon | Infiniti | FX35 |
| Luxury Passenger Car | Infiniti | M37 |
| Luxury Performance Car | Audi | R8 |
| Minivan | Toyota | Sienna |
| Passenger Car | Toyota | Prius |
| Performance Car | Chevrolet | Camaro SS Convertible |
| Premium Compact Crossover/Wagon | Audi | A3 |
| Premium Compact Passenger Car | Lexus | CT 200h |
| Premium Convertible | Audi | A5 Convertible |
| Premium Crossover/Wagon | Lexus | RX |
| Premium Passenger Car | Buick | LaCrosse 4cyl |
| Premium Performance Car | Chevrolet | Corvette |
| Premium Sporty/Coupe | Audi | A5 Coupe |
| Premium SUV | Lexus | GX 460 |
| Sporty/Coupe | Toyota | Yaris 2-Door Hatchback |
| SUV | Toyota | FJ Cruiser |
"U.S. vehicle sales are rebounding and appear relatively healthy going into 2012," said Tyler Schulze, general manager of IntelliChoice. "Manufacturers continue to introduce new vehicles that strike a balance between performance, functionality, size and fuel efficiency.  Two new BOVY award winners are excellent examples of this trend; the Buick LaCrosse eAssist and the Prius v.  Both are experiencing strong demand, and deliver value by offering advanced technology with excellent fuel economy in a larger form factor than previous generation hybrid cars."
As in previous years, Toyota continues to be a strong BOVY performer with nine class-winning models: Matrix, Tacoma, Highlander, Tundra, Prius, Prius v, Sienna, Yaris, and FJ Cruiser.
"We understand that for most consumers, a vehicle purchase will be a combination of passion and pragmatism," said Kristina de la Cuesta, director of information products at IntelliChoice. "That's why we analyze and rate all mainstream vehicles in each major vehicle class, giving shoppers the information they need to choose a car that fits their lifestyle as well as their budget."
Throughout the year, IntelliChoice aggregates and analyzes data on more than 1,800 vehicle models to determine its Best Overall Values. Data gathered from auto manufacturers, the U.S. government, and third-party resources is used to determine the actual costs of ownership for each new vehicle over a five-year period. IntelliChoice then assigns a value rating to each vehicle and compares that rating to peer models to determine a Best Overall Value in each vehicle class.
About IntelliChoice
IntelliChoice, part of the Motor Trend Auto Group, is the market leader in automotive ownership cost and car values analysis. Founded in 1986, IntelliChoiceis committed to empowering consumers to make better purchase decisions by providing independent and essential automotive information and tools. Through the IntelliChoice.com website, consumers can research, compare, configure and price new cars. The site also connects buyers to affiliated dealers nationwide through the IntelliChoice Auto Buying Program. Motor Trend Auto Group is an operating division of Source Interlink Media, a recognized provider of targeted media and marketing services and one of the largest publishers of magazines and digital content for enthusiast audiences.
About Source Interlink Media
Source Interlink Media is the premier source of special interest media in the United States. With more than 70 publications, 90 websites, 400 branded products, 65+ events, and TV and radio programs, SIM is the largest provider of content to enthusiast communities interested in automotive, action sports, marine and other niche activities. The division's strategy is to wholly focus on targeted audiences by leveraging and expanding upon its core market-leading brands through a multiplatform media approach.
Author: