Social media user demographics from Ragan.com.
Does anyone from your target audience use Instagram? Do your customers in rural areas spend as much time on social media as your city-dwelling customers?
These are the types of questions all companies need to ask before they invest time and money in a social media campaign. If you don't know where your customers spend time online, you can't be sure you'll reach them.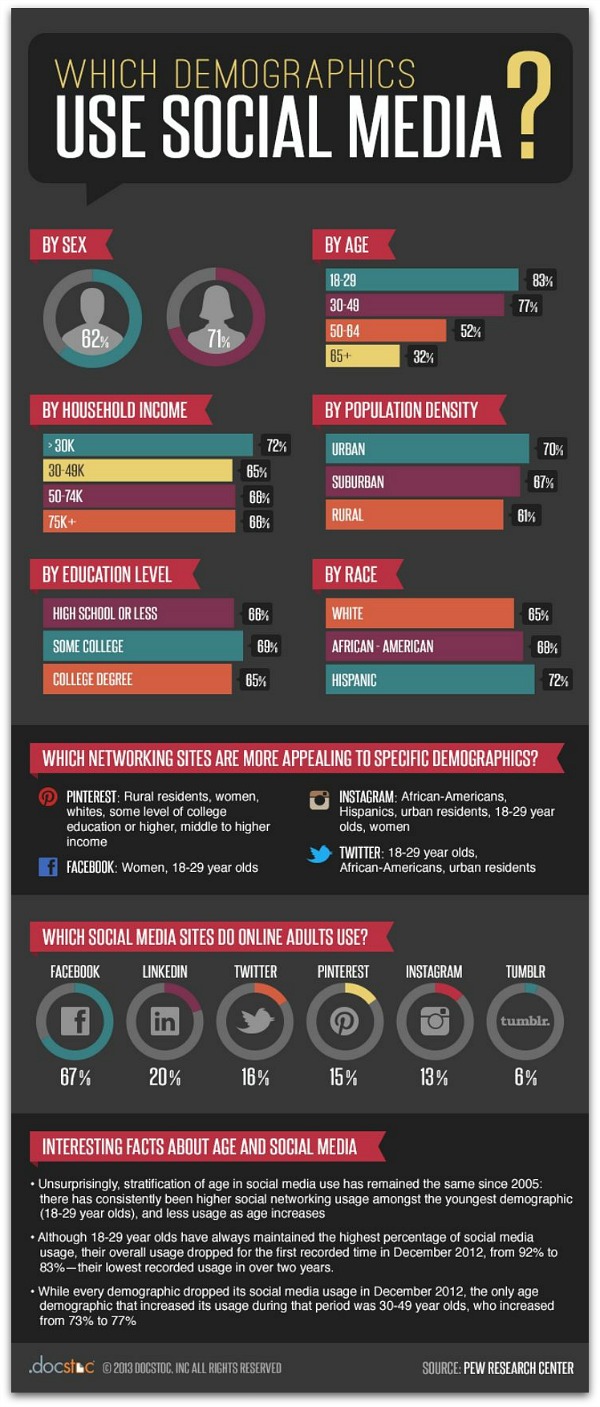 Click here to read the entire post >>
Author: