Infographic from Entrepreneur on giving your customers exactly what they want.
Your business lives and dies by its customers. And you don't have a whole lot of room for error when it comes to taking care of them.
It takes a dozen positive experiences with your business for a customer to get over one negative experience, according to the infographic below by credit-card giant Visa. And that extends to social media, too. Almost two-thirds of consumers say that brands they follow on Twitter or Facebook don't effectively communicate with them on those platforms.
Click here to read the entire post >>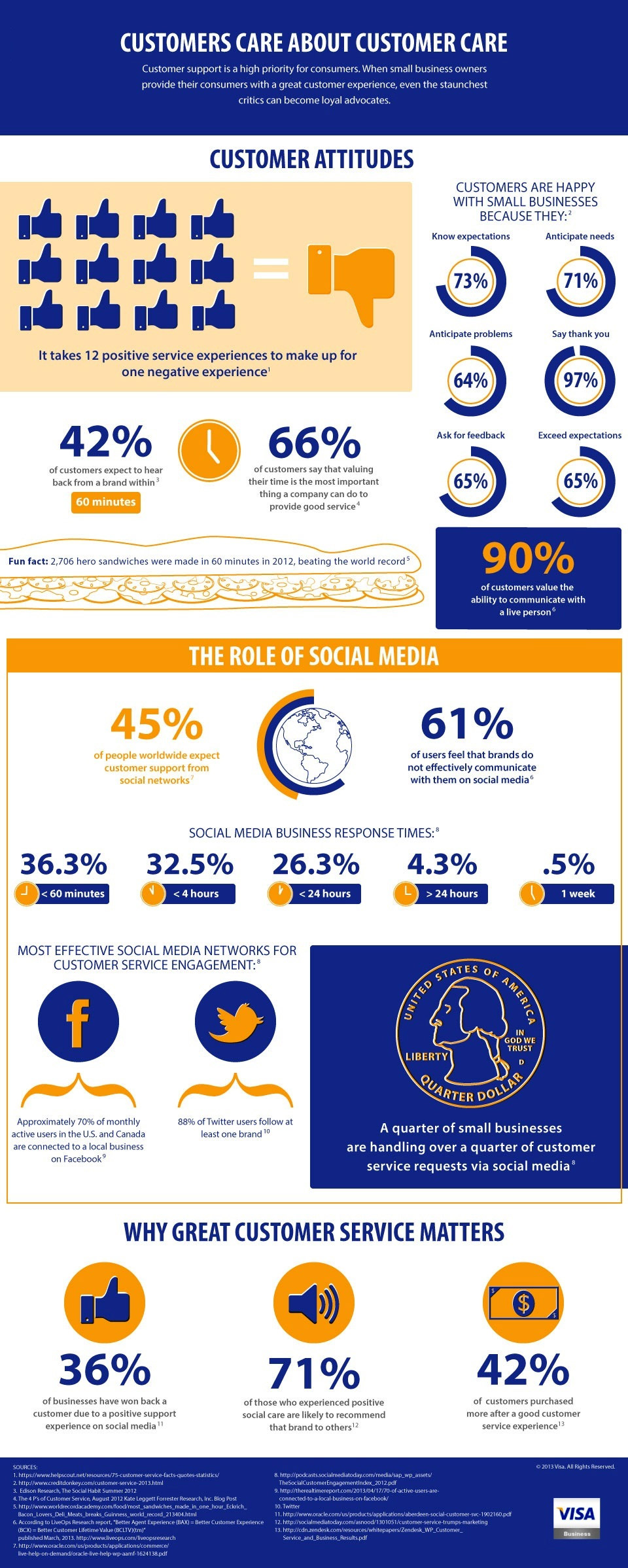 Author: