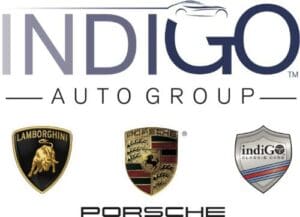 HOUSTON — indiGO Auto Group recently celebrated the opening of its newest dealership, Lamborghini Houston, as they unveiled the 2012 Lamborghini Aventador LP 700.  The dealership welcomed more than 1000 exotic car enthusiasts during the three-hour event. The evening was designed to introduce the newly owned dealership to the Houston community and debut the all-new 2012 Lamborghini Aventador LP 700.
"We are excited to add Lamborghini Houston to the indiGO Auto Group family," said Chairman and Dealer Principal of indiGO Auto Group Todd Blue.  He added, "Lamborghini Houston offers clients a unique, boutique experience while leading the luxury revolution for service."
At the event, Lamborghini Houston transformed the dealership showroom and service department into two luxurious event spaces.  In celebration of Lamborghini's birthplace, the soiree featured Italian wine, beer and food pairings.   Divisi Strings performed an eclectic mix of sounds in the showroom while Lamborghini lovers perused new and classic cars. The state-of-the-art service area, converted into a hip lounge decorated with colorful Lamborghinis, featured a prosecco and wine bar and passed appetizers. Partygoers also danced to the spinning sounds of DJ Hardware.
The star of the evening was the 2012 Lamborghini Aventador LP 700, unveiled at the event. Exotic car aficionados waited in line to catch a glimpse of the newest, highly coveted edition to the Lamborghini family. The Aventador, powered by an all-new 6.5L V12 engine, reaches 100 km/h in a mere 2.9 seconds and reaches a top speed of 350 km/h. The Aventador is an all-wheel-drive supercar courtesy of Lamborghini's Haldex 4-wheel drive system. The interior has the newest technology with a start engine button, iPod and USB interface and a navigation system.
"Our drivers want the ultimate driving experience, which is why we are excited to introduce the Aventador," said indiGO Auto Group General Manager Kelly Wolf. "It combines brutal power, outstanding lightweight engineering and phenomenal handling precision with peerless design and the very finest equipment."
Todd Blue, founder of indiGO Classic Cars and Porsche of North Houston dealer principal, purchased Lamborghini Houston in January 2011 and immediately began differentiating the dealership's level of customer service from other exotic car dealerships in the Houston market. Blue, a life-long car enthusiast and collector, says the mission of indiGO Auto Group is to "Prioritize continuous improvement, authenticity and service. Provide design-driven, timelessly modern facilities. Honor the heritage of the brands we represent. Share our automotive passion by enlightening, activating and rewarding our customers with the most unique experiential ownership."
Lamborghini Houston is the newest member of the indiGO Auto Group family of dealerships. Lamborghini Houston's team of handpicked car enthusiasts provides Houstonians with an unparalleled sales and service experience. Known for their exceptional customer service and boutique experience, Lamborghini Houston is a landmark dealership that features a beautiful Corporate Identity showroom, factory certified service center, parts department and Lamborghini accessories boutique. Lamborghini Houston is open weekdays from 9am-6pm and Saturdays from 10am-2pm. For more information about Lamborghini Houston or the all-new Aventador, call 281.248.8400 or visit www.lamborghinihouston.com.
Author: