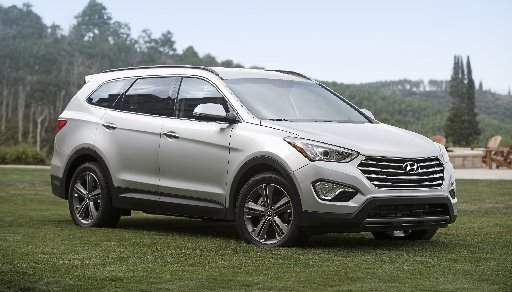 According to The Detroit News, the Hyundai Santa Fe is being investigated by NHTSA.
U.S. safety regulators are investigating complaints that the Hyundai Santa Fe sport utility vehicle can suddenly lose power.
The National Highway Traffic Safety Administration says it has two complaints that the right-front axle shaft can fail on 2013 models.
The investigation covers about 50,000 vehicles. Investigators will determine if the problem is big enough to require a recall.
No injuries or crashes have been reported.
In both complaints, owners reported a loud noise and said their SUVs wouldn't move. In both cases the vehicles had less than 5,000 miles on them.
Click here to read the full article >>
Author: