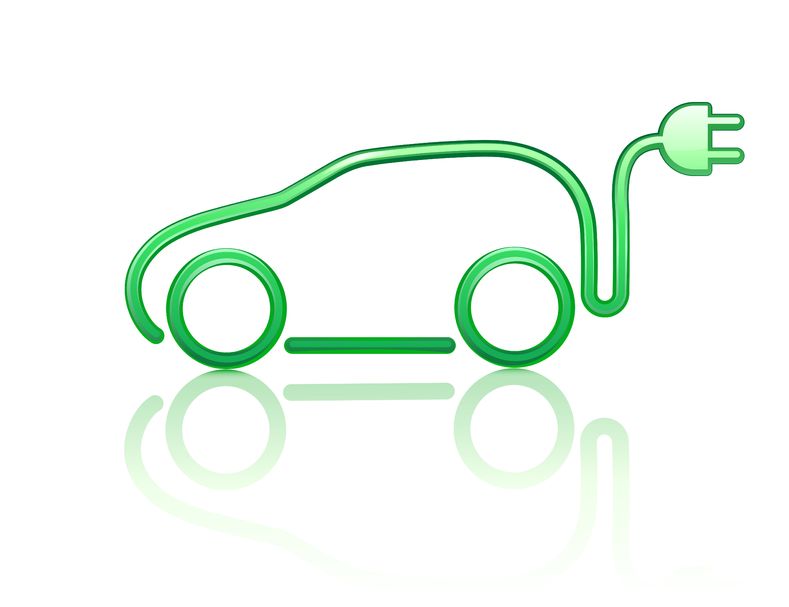 The penetration of hybrid and plug-in cars is growing, but ever so slightly. The primary driver today is as much related to the CAFÉ standards causing manufacturers to step forward with these new products, as it is related to pure consumer interest and demand. With there now being over forty hybrid-related offerings and another dozen plug-in vehicles, the overall volume is growing. According to www.hybridcars.com the level of hybrid-only penetration has grown from 3.15% of the market in 2012 to a current level of 3.34% through April 2013, while the plug-in versions currently stand at .56%.
Comparing hybrid vs. gas retention among 2007, 2010 and 2013 models, hybrids appear to be closing the gap.
The actual retention after three years for the hybrid cars for the 2007 models was 47.9%. Three years later the 2010 models have improved to a solid 52.8% of the original equipped retail price. When compared to the non-hybrid sister models the actual retention is slightly stronger for both the 2007 models and the 2010 models at 52.2% and 55.7% respectively. Black Book expects this trend variance to continue with the 2013 models currently being offered with a projected retention of 50.4% for the hybrids and 3.6 points better for the gas only versions at 54.0%.
The trucks haven't trended exactly as the cars. The 2007 model hybrid trucks three-year end of term retention of 51.0% compares to the sister gas only trucks of 48.4%. For the 2010 models, with more players and more overall volume, have the hybrids actually retaining a lower percentage of equipped retail than the gas only versions: 56.1% for hybrids to 59.5% for the gas only models. Black Book expects 2013 model-year hybrid truck retention at 53.6%, while sister gas models will be at a very narrow difference of 54.0%.
Below is the statistical retention breakdown with emphasis on hybrid-popular car and truck segments: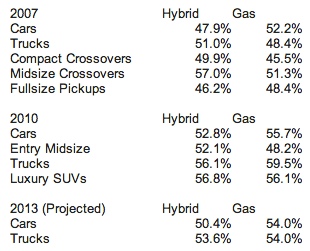 "As this portion of the market has grown in both the number of players and the retention, acceptability of the hybrid models has improved," said Ricky Beggs, Senior Vice President and Editorial Director of Black Book. "Closer projection variations will continue, along with more players being available. The level of gas prices, closer to current levels or reaching near the $5.00 level, will ultimately be the driver in the same level or more interest and actual retention."
About Black Book
In business since 1955, Black Book is a provider of accurate pricing insight, mobile solutions and online vehicle trade-in valuation for the automotive industry. The company offers the industry's most accurate vehicle valuation insight to dealers, lenders, remarketers and government agencies. Black Book also provides automotive shoppers with instant and accurate credit-score estimates and trade-in appraisals, which provide the highest quality sales leads for dealers.
Author: