We've all heard the news. August auto sales set a pace that we haven't seen in years with many OEM's reporting double digit increases. Pent up retail demand has reached the level where, despite uncertainty in the general economy, Americans are buying more cars. Plus with the housing construction market slowly improving, dealerships are selling more trucks too. These trends are translating to increased profits for many dealerships around the country, so how do you make sure that your store benefits? Understanding customer behavior and creating strategies to manage customer interaction can help send more ready to buy shoppers to your website, and lot.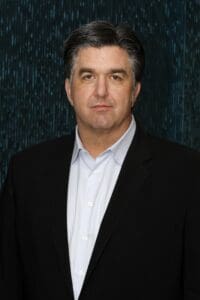 Jim Dykstra is a thought leader in customer behavior. Dykstra led Cars.com's national launch in training, sales, and digital marketing workshops. With over 25 years of experience in leadership in automotive, finance, and marketing Jim is an expert in how to:
Properly define a dealership's customer communication/experience from inception to repurchase
Leverage technology to ensure the customer experience is optimized
Create a culture that understands customer relationship management is not an event, but a well-defined series of interactions from sales to service and vice versa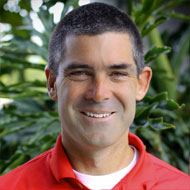 Jonathan Ord co-founded DealerSocket in 2001 to create a revolutionary model for industry niche CRM applications, and how these digital tools can help dealerships interact more effectively with their customer bases. Jonathan can show you how:
Customers actually research and shop for vehicles today
Exactly what customers need from your website
And how to:
Enable Facebook to deliver testimonials, protect your reputation, and increase loyalty
Start to measure customer lifetime value (CLV) and bring more customers to your store
With customer confidence on the rise and spending more at dealerships, now is the time to examine your customer management strategy to maximize profit opportunities.
Jim and Jonathan are just two of the over 100 thought leaders ready to represent game changing strategies at the 13th Digital Dealer Conference & Exposition.
Jim Dykstra will lead the session Differentiate your Dealership to Win! and examine website conversion and how to track customer behavior to make the right adjustments to sell more.
Jonathan Ord will present The Cause and Effect of Mismanaging the Customer Experience and explain how your dealership can automate customer communications and track every interaction giving you insights into employee performance, campaign effectiveness and the ability to refine processes and enable continuous improvement on many levels.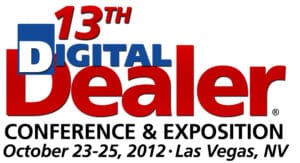 Visit www.DigitalDealerConference.com to see the complete list of speakers presenting topics relevant to every department in your dealership. Learn the strategies needed to make the sales increases we are seeing in the marketplace the norm at your store for months, and years to come.
Author: