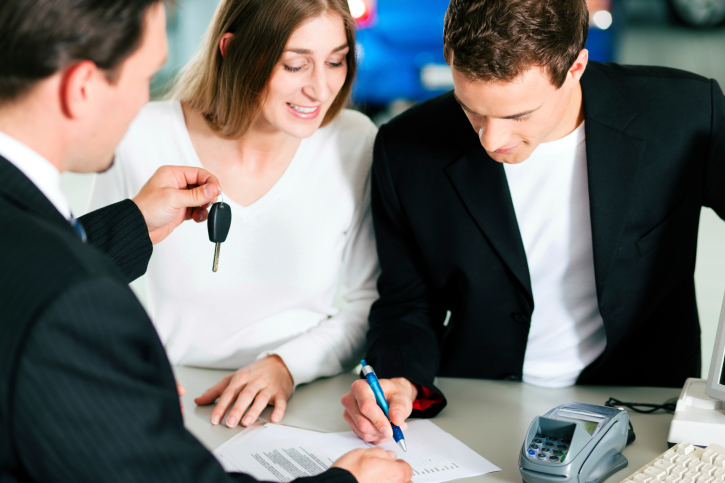 When you receive a list from a manufacturer informing you of customers who are driving an older vehicle or reaching the end of their lease and listing which customers are driving what models, what do you do with that goldmine of data? If you have an effective way to connect with a large amount of customers based on their individual vehicle information, you can form a personal connection with each customer that can bring in new business and build lasting, loyal business relationships.
Each customer has different needs based on their vehicle history, specific model, price range, location and so on. Reaching out to each customer on a manufacturer's list can be complicated, even when you have detailed information about what services they would require, because of the time it takes to make each connection.
The solution may lie in an automated marketing plan that can connect individually with each customer without sacrificing your time, staff resources or budget. These plans enable you to stay in touch with thousands of customers efficiently, sending them messages that are designed to engage them with prompt and relevant information.
So — what types of marketing campaigns are possible with marketing automation?
Build Loyalty with Personalized Communication
For too long, businesses have focused on appealing to a mass of general customers rather than focusing on specific groups. But personalized types of marketing are actually much more effective.
Using the information from a manufacturer's list, a good automated marketing solution can create personalized campaigns for individual customers. You control what you want the solution to look for. Want to run targeted ads based on vehicle purchase date? Last maintenance appointment? Vehicle model? It is possible to create campaigns based on almost anything, and the marketing automation solution sorts out which messages would be most relevant to which customers.
Sending personalized messages to your customers shows them that you are anticipating their needs and providing them with the relevant information for which they are looking.
Know Exactly Who to Target with Trade Ups and Other Promotions
How do you know which customers are ready to purchase new vehicles and which ones just want maintenance for their current vehicles? A manufacturer's list lets you know whose vehicle is getting old and who might be ready to trade up.
You can use this information to target those customers with special trade up promotions and messages that advertise the benefits of trading up. You can also include maintenance information in these messages: "Not ready to trade up? Then keep your vehicle running smoothly with this great deal on your next maintenance appointment!"
Either way, customers with older vehicles need different services than customers who have recently purchased. A manufacturer's list helps you figure out which services you should be advertising to which customers and marketing automation makes the process of sending messages very efficient.
Bring in New Business Based on Manufacturers' Information
Manufacturers' lists provide all the information you need to effectively reach out to customers: what they're driving, how long ago they purchased it and so on. You can use this information to assess their current needs.
Using this data enables you to establish an effective connection with each customer right away. You can make customers' lives simpler by anticipating their needs, and if you can offer them a special personalized deal on a service they currently require you can seal the deal.
Creating a lasting relationship begins with showing a customer that you care about their individual needs and you will work hard to address them. A manufacturer's list helps you identify these needs.
Author: