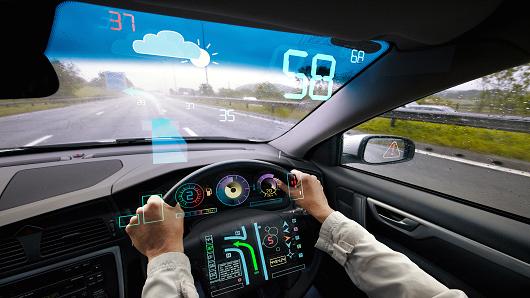 How tech giants are going to take over your car, according to CNBC.
Is this an Apple or an Android car? That may be the question you find yourself asking in the not so distant future.
Just like Apple and Google continue to battle for market share in the smartphone and tablet space, they are also going to be increasingly fighting for dominance in the auto space, experts say.
"I think the two tech behemoths, Apple and Google, are moving quickly into position. There is a major battle starting to brew over who will take control." said Bryan Reimer, a research scientist at MIT AgeLab and the associate director of the New England University Transportation Center.
"They own the tablet and smartphone space, but the car is an environment that a lot of us spend a lot of time in and they have a strong desire to own that relationship," he added.
While only about 10 percent of automobiles have built-in connectivity today, the number is expected to grow to 90 percent by 2020, according to the consulting group Machina Research. And tech firms are looking to cash in.
Click here to read the entire article >>
Author: