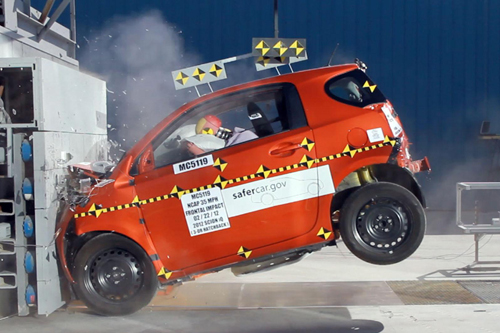 How many airbags are enough, from Cars.com.
Vehicle safety has come a long way since Volvo first introduced the three-point seatbelt in cars way back in 1959. Recently, we've all come to rely on safety features like antilock brakes, traction and stability control, and six airbags as standard equipment in most of our cars. The year 2014 will usher in a whole new era in vehicle safety with a whopping 10 or more standard airbags popping up in many vehicles.
We're all familiar with driver and passenger front airbags, driver and passenger torso airbags, and curtain side airbags.
Click here to read the full article >>
Author: