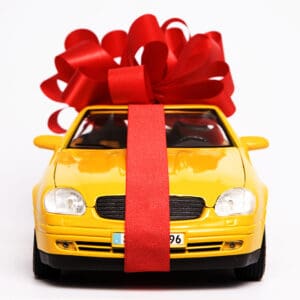 Holiday Sales Come Early This Year, Even for Cars, from cars.com.
If Santa Claus is on television roaming a garage filled with shiny Mercedes-Benz cars and SUVs then Christmas must be just around the corner, right?
Not any longer. Just as retailers now try to gain an early edge with holiday shoppers through "pre-Black Friday" sales, Mercedes and archrival BMW couldn't even wait until daylight saving time ended to start their annual year-end sales promotions.
BMW, currently the top-selling sales brand in the U.S., began advertising its Happier Holiday Event on Nov. 1 — before many had a chance to take down Halloween decorations.
Mercedes-Benz, nipping at BMW's heels for sales leadership, was on the same schedule. Mercedes dealers started their annual Winter Event on Nov. 1, and around the same time Santa popped up on TV, ushering trucks loaded with naughty and nice Mercedes vehicles out the door.
Click here to read the entire article >>
Author: