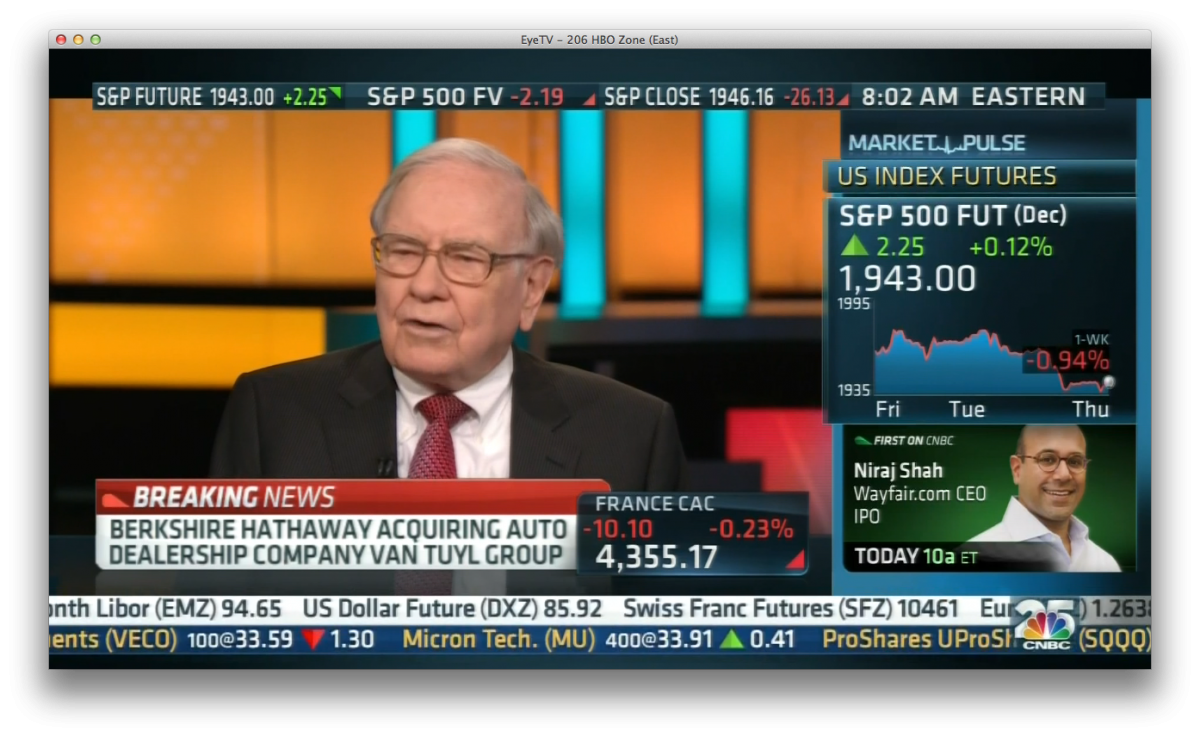 Here's why Warren Buffett is buying car dealerships, according to Business Insider.
Warren Buffett announced Thursday on CNBC that Berkshire Hathaway is buying Van Tuyl Group, the fifth-largest car dealership company in the U.S. The dealership group has been privately owned since 1955, but the first order of business is a name change: It will be called Berkshire Hathaway Automotive.
Buffett isn't done yet. He told CNBC that he may buy even more dealerships. Berkshire Hathaway already owns the Burlington Northern Santa Fe railroad and NetJets. He joked after the announcement that he now has automobiles covered, but of course he already owns almost 33 million shares of General Motors, worth $1 billion, according to Bloomberg.
"This acquisition shows the value and importance of dealerships such as the Van Tuyl Group in the automotive ecosystems," Cox Automotive President Sandy Schwartz told Business Insider. Cox is the parent company of Kelley Blue Book, online car sales site AutoTrader.com, and Manheim, a big auto auction company.
Click here to read the entire article >>
Author: