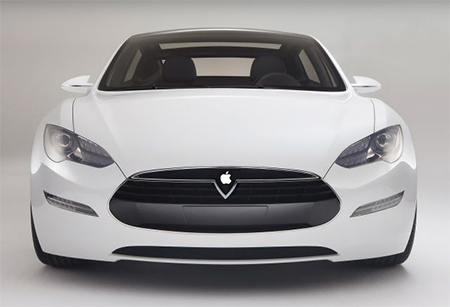 Here Is Why Apple Is Not Building A Car, from ValueWalk.
The most recent speculation surrounding Apple Inc. (NASDAQ:AAPL) is the possibility that it would acquire Tesla Motors Inc (NASDAQ:TSLA) for $75 billion over the next 18 months to enter the car manufacturing space. Other reports suggested that Apple is developing its own electric car under the project called "Titan," and it is aggressively recruiting experts in the auto industry.
The billion dollar question is; will Apple enter the car manufacturing business? It is a known fact that Apple does not comment on any rumor or speculation. Market observers, however, are quick in giving their perceptions about the issue.
The rumors about Apple's entry into the car manufacturing business started since the tech giant introduced CarPlay, an in-dash infotainment system. Apple partnered with 29 automakers to integrate the service, and it is expected to be integrated in 24 million vehicles by 2019.
Click here to read the entire article >>
---
Photo Credit:
ValueWalk
Author: