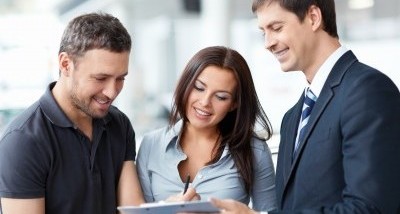 According to IHS Automotive, the demand for small crossover vehicles is outpacing sedan sales. As more motorists seek to move into crossover models, this trend offers tremendous growth opportunities for dealers who know how to best market to potential crossover buyers.
It may come as a surprise that Hispanic and Millennial consumers make up the biggest group of buyers for these vehicles, according to Markets Research Reports. "Along with crossovers, compact cars are also increasingly hot. These intenders include wealthier Baby Boomers and growing Hispanic families," the report added.
"The term 'family car' has come to mean minivan or crossover utility vehicle (CUV)," notes Decisive Latino. "Young families look to cars with more versatility and less fuss. Traditionally the minivan set, they've become more of a crossover vehicle enthusiast."
IHS Automotive, driven by POLK, recently noted this trending preference by all auto purchasers for non-sedan vehicles. IHS also reported that based on Polk new vehicle registrations, "in the first two months of 2014 U.S. drivers purchased more small crossovers than any other type of vehicle, car or light truck".
This is good news for dealers whose OEMs offer crossovers in their lineups. A crossover is defined as "a vehicle built on a car platform and combining, in highly variable degrees, features of a sport utility vehicle (SUV) with features from a passenger vehicle, especially those of a station wagon or hatchback".
Both Millennial and Hispanic market segments offer exciting opportunities for dealers who are willing to pursue them aggressively by sourcing existing customers of the dealership and attracting potential new buyers. The remainder of this article will focus on marketing to the growing Hispanic opportunity for almost every dealer, whatever part of the country.
The Buying Hispanic Consumer
According to U.S. Census data compiled by Univision Communications, the Hispanic population is growing faster than any other ethnic group. Currently 56 million Hispanics reside in the U.S. This population is expected to more than double within the next 35 years to 129 million.
Based on first quarter 2014 figures from IHS Automotive, Hispanic new vehicle sales are contributing to 37 percent of the total market growth. Hispanics are driving the growth in major and emerging markets across the country.
A successful sales strategy for putting Hispanics in the crossover models you sell is no different from the strategies already in place towards any other market segment. The reason this is so is that all buyers want to be courteously treated and to get a fair deal. Hispanic buyers are likely to be more wary of the sales process, therefore inviting them to your dealership in their language of choice as part of the sales strategy helps build trust and comfort and will help gain new customers.
To the point: This proactive sales approach identifies existing customers who fit the targeted-customer demographics and ownership information found in the dealership customer database. This information includes the owner's equity in the vehicle, the finance or lease contract end date, and the vehicle make, model and mileage and prevailing rates and incentives.
Sell to Strengths
Knowing this insight about the customer, the sales manager should be able to present an attractive and reasonable offer to move the customer into a new or different model – with the goal to do so for about the same monthly payment as they are now paying per month for their current vehicle.
Consider these encouraging points:
Hispanic buyers spent just a little less of their annual income than the general market in the purchase of new vehicles and represent 12.5% of all new vehicle sales. Hispanics spent $39 billion on new vehicle purchases last year. That figure is projected to grow significantly this year. This post shares some additional useful insight to help you sell more cars to this market.
The MSRP that Hispanic buyers' pay almost mirrors that of non-Hispanic buyers, according to IHS Automotive.
Hispanics are more likely to use a bank loan or dealer financing and many will make large down payments for their new vehicle purchase. The planned down payment amount is even higher among Spanish-dominant Hispanics, according to GfK's Lower Funnel Shopping and Intentions research study conducted in partnership with Univision.
Hispanic buyers have good credit. "Hispanic buyers' credit scores in this market are no higher and no lower than the non-Hispanic credit scores. We found that to be a myth," Brian Benstock of Paragon Honda/Paragon Acura, New York, told Univision. As an aside, these stores happen to use AutoAlert data-mining software to help them identify unique sales opportunities within the stores' customer databases.
Why Pursue What Sells Itself?
As with most hot products, human inclination is to let these buyers sell themselves. The reasoning goes — why invest marketing dollars when the category or model markets itself. This reasoning may be sound, but alert sales managers will always focus on opportunity maximization.
For instance, given Hispanic buyers' attraction to crossovers, here is an opportunity to identify Hispanic customers in your database. Consider formulating a sales strategy for reaching these owners with exciting and compelling offers that attract them back into the dealership to talk about moving up or into the latest crossover models, you sell. Better yet, consider an even more highly targeted strategy for capturing more of this trending opportunity.
This database search identifies Hispanic customers who currently drive late models that you want back for your pre-owned lot. Study their equity positions in their current vehicle, contract or lease end dates, vehicle and vehicle mileage.
Cross-match such customers' current monthly payment against potentially similar monthly payments for a new model, possibly also factoring in incentives and rates. The idea is to work a new model trade up that puts the customer into a new crossover, other SUV, truck or car for about the same monthly as they currently have.
As most vehicle purchasers today are payment shoppers, this strategy works well. Customers drive off with a new vehicle that fits their current needs or wants better than their current vehicle. Their monthly cost is about the same, and the dealership takes in trade a late-model trade sold and serviced by the dealership.
Now is the time to strategize how to focus attention on the dealership's customer base. It is certain many of these customers would respond positively to the right offers and the right time for the right vehicle, whether a crossover, sedan or other model.
In fact, given the right effective presentation, some of these customers will buy today! Numerous dealerships using the opportunity-discover selling strategy are adding from five to more than 100 units to the sales board per month, depending on the size of their customer base.
The dealership experience is very important to the Hispanic shopper. This means having Spanish-language marketing materials, including advertising and in-store materials, available. According to GfK's research study with Univision, both bilingual and Spanish-only new vehicle intenders cited the importance of Spanish-language in dealerships, on websites, and in advertising.
To sell more cars to existing customers who are Hispanic, consider Spanish-speaking associates to engage them in an opportunity-selling campaign. Such a campaign is phone-based to encourage existing Hispanic customers to visit the store to work out details.
Please note this key fact: Hispanic shoppers make vehicle buying a family affair, and so prepare seating for several. Take time to build rapport with the family and explain processes. Buyers having previously purchased from the dealership will already have some relationship with the store. Hispanic buyers tend to question how they will be treated during their visit and be wary of dealership processes. One special way to jump-start establishing this kind of trustworthy relationship is to designate a Spanish-speaking VIP manager to be their first introduction to the dealership before turning them over to their sales associate.
¡Buena venta!
Author: