You can sum up your feelings about your dealership's technology systems in two words: headache and expensive. Reliable, secure and cost-appropriate technology systems seem perpetually out of reach. Join  Erik Nachbahr, Founder of Helion, an Information Technology Strategies Consulting Company,  for a frank discussion on key challenges and risks of dealership technology systems. You will return to your organization with three action items you can implement immediately.

What will you learn and what action items will you take back to the dealership?
1. Learn about the Internet/network/phone service provider price and technology "health checklist". You will be able to answers the questions: "Am I paying too much for my carrier services? Do I have the right services? Are my services resilient? What happens when the network goes down?" You will be provided with the next steps to take based on the answers.
2. Learn how to keep your computers locked down so your employees can stay productive. Valuable time is wasted every day in dealerships because employees have the ability to "break themselves" by being able to control what is installed on their PCs.
3. Learn how to control Internet surfing abuse and wasted time.  Wanting to make sure your employees have access to the tools they need to be successful is a slippery slope. There are solutions available that you will learn.
Erik Nachbahr founded Helion in 1997 with the goal of bringing strong information technology strategies and leadership to auto dealerships. That vision has guided Helion with a focus on outstanding service and innovative, client centric solutions. He believes that a strong information technology strategy centers on improving the efficiency of the business it serves while controlling costs.
Nachbahr holds a BA from Loyola University Maryland, an AA from Baltimore International Culinary College and industry certifications from Microsoft and Cisco. He has a diverse background that includes a culinary internship with the Ritz-Carlton, adult technical education and technology operations for Aon, a global insurance underwriter. In his current role as president and CEO of Helion, he works as chief information officer for a client base with billions of dollars in annual revenues.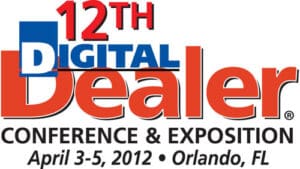 A 12th Digital Dealer® Conference & Exposition Featured Speaker: Erik Nachbahr presents:  Corralling the Dealership Technology Beast. Exploring three key technology problem areas in dealerships and solutions you can execute now.
We're building out the agenda, selecting speakers and topics for more than 90 sessions that are laser-focused on all things digital.
www.DigitalDealerConference.com
Author: