Former megadealer VP Allen Levenson, head of sales and marketing for Prospect Vision, will share with you in a very simple, hands-on manner, the secrets top dealers are using. These help dealers to generate genuine leads that increase sales, market share and customer retention by targeting their marketing efforts toward in-market prospects who are able to buy a new vehicle today. Allen will show you how to use equity marketing—when used correctly, the most successful and fastest growing marketing method in our industry today—to move the metal and beat your competition. You will learn the right way to leverage direct mail, e-mail, phone appointment setting and even selling vehicles to in-equity customers while they're on your service drive. Additionally, you'll learn how to use vehicle valuation data to conquest your competitors' customers who live in your market and who drive your make(s). Allen Levenson is sharing his expertise with you.
What will you learn and what action items will you take back to the dealership?
1. Learn how to mine your customer database to identify your customers who are most likely to buy a new or newer vehicle.
2. Learn how to develop the perfect, personalized message for each of these customers.
3. Learn how to target these high potential customers with the perfect message through direct mail, e-mail, phone and on the service drive.
4. Learn the most cost effective, easiest means available to grow market share, increase customer retention and add 10-30 incremental sales each month.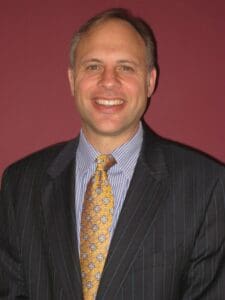 Allen Levenson heads sales and marketing for Prospect Vision, an 11-year old company that helps hundreds of dealerships—including AutoNation, Penske and many others large and small—increase sales dramatically by mining their customer database and targeting customers based on the equity in their current vehicle. Prior to Prospect Vision, Levenson spent eight years as VP sales & marketing of Asbury Automotive Group, a publicly-traded dealer group with over 120 franchises. Previously, he was founder of a leading business-to-consumer e-commerce site and a consultant with McKinsey and Bain & Company. Levenson has an MBA in marketing from Wharton Business School and a BA from Tufts University.
A 13th Digital Dealer® Conference & Exposition Featured Speaker: Allen Levenson  presents:  The New 'Laydowns' – Turning Customers into Repeat Buyers: Generate dozens of additional high-grossing deals every month through the most cost-effective, proven and easy-to-learn method available.
We're building out the agenda, selecting speakers and topics for more than 100 sessions that are laser-focused on all things digital.
The Digital Dealer Conference & Exposition is the premier educational conference and expo dedicated to Internet and technology solutions for automotive professionals. Digital Dealer events deliver the largest array of speakers, peer to peer opportunities, and exhibit hall offerings – all carefully designed to impart cutting edge business strategies. With an audience of the industry's most progressive dealers and managers and the most innovative conference format, Digital Dealer provides the ultimate learning and networking environment.  For more information, visit:  www.DigitalDealerConference.com
Author: