Given the variety of channels and platforms that are coming online at seemingly hyper speed, it's more important than ever that you get the fundamentals right. Whatever channels you currently  use to merchandise your inventory, store and specials, you should be taking advantage of third-party sites that are creating new and innovative ways to showcase your content. Failing to get the basics right means you are missing out on opportunities across an ever-increasing range of consumer experiences.
You will learn how third-party sites can help you build an inventory-based strategy that you'll be able to leverage across multiple channels and platforms, ensuring you're delivering the best content and most consistent messaging to the maximum possible number of consumers, wherever they are online. Nick Park is sharing his expertise with you.
What will you learn and what action items will you take back to the dealership?
1. Learn what car shoppers want from their online shopping experiences.
2. Learn how to understand the tools and tactics you can use to meet these shoppers' needs.
3. Learn how to create effective merchandising to provide the building blocks for successful online consumer experiences.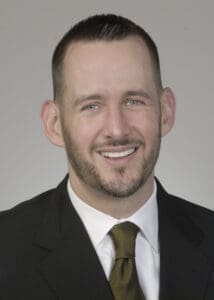 Nick Park heads up product innovation at AutoTrader.com. In this role, he is tasked with understanding the future of consumer experiences and market needs. Under his leadership, the product innovation team is responsible for new product exploration, conception and development, which continue to elevate the company's position as a market innovator and leader. Park joined AutoTrader.com in 2007 and has worked on the company's new car market strategy, consumer site listings redesign, and mobile applications. Prior to joining AutoTrader.com, he was responsible for product management at a leading geospatial analysis software company servicing Fortune 500 customers in the oil and gas industry. Park also has experience leading product management across both desktop software and software-as-a-service solutions within a range of fields, including applications for systems from Microsoft Office to high-end workstations.
A 13th Digital Dealer® Conference & Exposition Featured Speaker: Nick Park presents:  Digital Domination in a Multi-experience World.
We're building out the agenda, selecting speakers and topics for more than 100 sessions that are laser-focused on all things digital.
The Digital Dealer Conference & Exposition is the premier educational conference and expo dedicated to Internet and technology solutions for automotive professionals. Digital Dealer events deliver the largest array of speakers, peer to peer opportunities, and exhibit hall offerings – all carefully designed to impart cutting edge business strategies. With an audience of the industry's most progressive dealers and managers and the most innovative conference format, Digital Dealer provides the ultimate learning and networking environment.  For more information, visit:  www.DigitalDealerConference.com
Author: