Happy Dealers Bring Happy Customers, Industry Experts Say, from Auto Finance Excellence.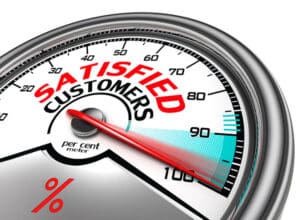 Recognizing that happy consumers require attention and consideration from dealers whoa re themselves content, Huntington Bancshares Inc. has set out to ensure its network of 3,700 dealers is kept as happy as possible.
In February, as part of its dealer relations strategy, the bank rolled out an enhanced system that clearly displays pricing to F&I managers. Rich Porrello, director of auto finance and dealer services, explained this technology as well as several other initiatives the bank is executing in pursuit of happier dealers.
Improved Products and Services
The new system allows dealers to provide as many as 100 loan options without running customers' credit reports multiple times, Porello said, while the bank's previous system included as many as 19 options and was less user-friendly. "In 2014, we brought many of our dealers into our offices and we asked them to help us redesign our system," Porrello said. "Dealers want speed, and they want consistency. They want a competitive program."
Click here to read the entire article >>
Digital Dealer exists to help dealers and their managers sell more vehicles more profitably by creating the best live events and media in the industry.