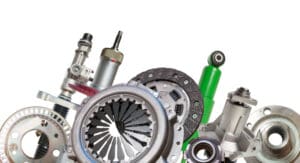 Latest Trend Covered by Hedges & Company
Hudson, Ohio — Hedges & Company, a market research, strategic planning and database marketing firm serving the automotive aftermarket, is tracking auto parts retail sales as part of their "66 Trends in 66 Days" series, leading up to the opening of the 2012 SEMA and AAPEX Shows on October 30.
In a recent blog post, Hedges & Company reports the growth in monthly retail sales of auto parts has slowed in recent months. August 2012 showed a slight drop from 2011, following an increase in July and a slight drop in June. Despite the recent slowdown Hedges & Company is forecasting the year will still show a 3% to 4% increase over 2011.
One factor making growth difficult in 2012 is that 2011 was an exceptional year. August and June 2011 were, respectively, the largest and third largest sales months on record. August 2012, even showing a decrease, was the second largest month ever.
Economic factors in favor of continued growth through the end of the year include personal income which is showing slow but steady improvement and home prices which are showing recent signs of a rebound. Historically, those two economic indicators track closely with auto parts sales. More good news: the government's advanced estimate for all retail sales shows seasonally adjusted September sales up 1.1% over August, with non-adjusted sales up 3% from a year ago, thanks in part to strong new vehicle sales.
Hedges & Company is posting new trends, facts and statistics about the automotive aftermarket each day in their "66 Trends in 66 Days" blog series. Visitors to
http://HedgesCompany.com/blog
will learn about new consumer behavior, the future of the industry and much more. Recent posts have included market research, demographics of vehicle owners, trends on mobile shopping, social media strategies and brand recognition pulled from Hedges & Company's proprietary BuyerZoom and BrandZoom market research reports.
Members of the automotive aftermarket are also invited to join the discussion by posting their own thoughts on the Hedges & Company site. They can also join the discussion on Twitter by following @HedgesCompany or by searching for the hashtag #66trends.
Author: