Ronald Collier, senior vice president of Group Cars, is sharing his expertise with automotive dealers and managers on the mobile revolution: yesterday, today and tomorrow.
When we spend a few minutes reflecting on the changes that have transpired in our daily lives in recent years, we recognize that change is constant and affects all aspects of the way we live and function. Take something obvious, like the cell phone – can you imagine not having a smartphone or mobile device readily at your fingertips?
The question is: Do you recognize the unlimited number of changes that are rapidly taking place in the world of digital and mobile technology? Do you recognize the need to change your business model to compete in the marketplace today? If so, what are some of these changes? If not, why not? If you are not adapting to changes today with what you have seen in recent years, how far behind will you be tomorrow?
Dealers and managers must embrace digital and mobile technologies to be effective and profitable in the rapidly changing world.
What will you learn and what action items will you take back to the dealership?
1. Learn how to assess and implement the innovative uses of mobile technology in dealerships today.
2. Learn how to reassess the tools you use today and sources of marketing in the digital age.
3. Learn how to assess and create a mobile vision for tomorrow.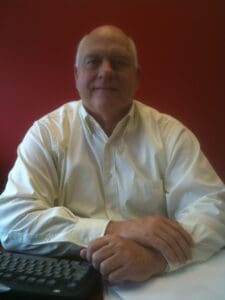 Ronald Collier, senior vice president of Group Cars, started his career in the automotive industry selling cars. Collier was the salesman of the month every month he was on the floor. After six months he was promoted to sales manager and within six months was a general manager of a five-franchise store. Collier raised and personally trained his family in the automotive business. The family went on to own several dealerships and were known in the industry as problem solvers. The family sold their last dealership in 2008 and entered the mobile technology business. They created apps before the app store existed and continue to develop industry-changing technology as is shown in their new venture, GroupCars.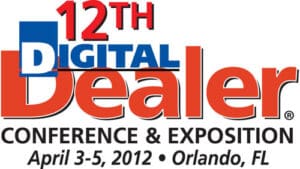 A 12th Digital Dealer® Conference & Exposition Featured Speaker: Ronald Collier presents:  The Mobile Revolution: Yesterday, Today, Tomorrow: A glimpse back at yesterday, examination of today, and prediction for tomorrow – preparing dealers to remain competitive and profitable in the ever-changing world of digital and mobile technology.
We're building out the agenda, selecting speakers and topics for more than 90 sessions that are laser-focused on all things digital.
www.DigitalDealerConference.com
[post_adspot]
Author: