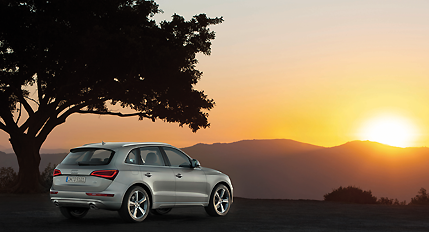 Brands can measure success in a number of ways: sales, awareness, cachet. For Audi of America, one of the most important ways to tell the brand is still rising is how quickly Audi models move off U.S. dealership lots.
And when it comes to this form of carefully controlled product scarcity, Audi is performing better than ever.
Audi models were three of the 10 "Fastest Selling Cars in America" according to a recent evaluation by AOL Autos. The Audi S6 was No. 2 in this ranking, averaging 11 "days to turn"; Audi Q5 was No. 4, at 17 days to turn; and Audi Q7 was No. 10, at 18 days to turn.
About Audi A6, AOL Autos said, "This is one of those cases where exclusivity comes into play. The S6 sits around at dealer lots for less than two weeks, but there are hardly any of them on the market, which can lead to faster turn times."
About Audi Q5, the publication mentioned the vehicle's "great driving dynamics" and called it "a great option for a luxury vehicle shopper." And Audi Q7, AOL said, "comes with bold styling and a great interior."
The others ranked by AOL Autos in the 10 fastest-selling were, No. 1, Nissan Leaf (more because of little supply than tremendous demand); No. 3, Buick Encore; No. 5, Subaru BRZ; No. 6, Mercedes-Benz GL-Class; No. 7, Mercedes-Benz G-Class; No. 8, Subaru XV Crosstrek; No. 9, Land Rover Range Rover.
Author: