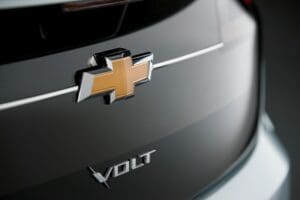 According to The Detroit News, the National Highway Traffic Safety Administration is looking into reports of fires with the Chevrolet Volt. The story said NHTSA received one report that a Volt caught fire after being involved in a government crash test.
Jim Federico, General Motors chief engineer for electric vehicles released the following statement in response to the NHTSA investigation:
"First and foremost, I want to make this very clear: the Volt is a safe car.  We are working cooperatively with NHTSA as it completes its investigation.  However, NHTSA has stated that based on available data, there's no greater risk of fire with a Volt than a traditional gasoline-powered car.
"Safety protocols for electric vehicles are clearly an industry concern. At GM, we have safety protocols to depower the battery of an electric vehicle after a significant crash.
"We are working with other vehicle manufacturers, first responders, tow truck operators, and salvage associations with the goal of implementing industry-wide protocols."
Author: