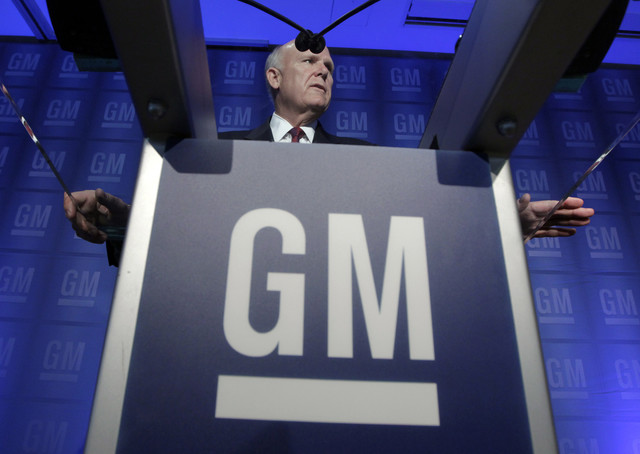 According to Bloomberg, GM share sale shows U.S. auto revival as economic pillar.
The Obama administration's decision to sell more of its stake in General Motors Co. (GM) underscores the resurgence of a domestic auto industry that emerged from near-collapse to become a pillar of economic growth.
The U.S. Treasury Department said today that it agreed to sell 30 million GM shares for $34.41 apiece, leaving it with less than a 14 percent stake four years after rescuing the company along with Chrysler Group LLC. The sale coincides with Detroit-based GM's return to the Standard & Poor's 500 Index (SPX) for the first time since its 2009 bankruptcy.
Click here to read the entire post >>
Author: