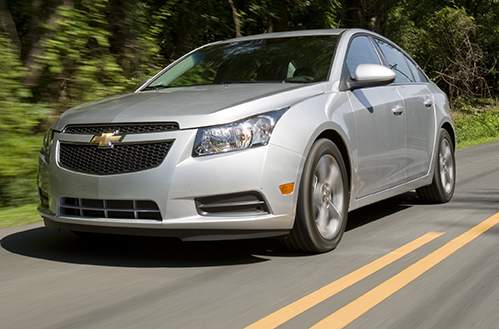 According to The Detroit News, GM recalls nearly 340K Chevy Cruzes for brake problems.
General Motors Co. said Friday it is recalling nearly 340,000 2011-2012 Chevrolet Cruze cars worldwide because of a possible loss of brake-assist in the vehicles.
The Detroit automaker said that GM has been notified of 27 alleged low-speed crashes in 2011-2012 Cruze vehicles that are being recalled, but knows of no injuries related to the brake issue.
The issue is primarily a concern after a cold start of the engine and most of the crashes involved incidents in parking lots or backing out of driveways. Owners should be aware they might need to use extra pressure on the brake pedal to stop a vehicle, said GM spokesman Alan Adler.
Click here to read the entire article >>
Author: