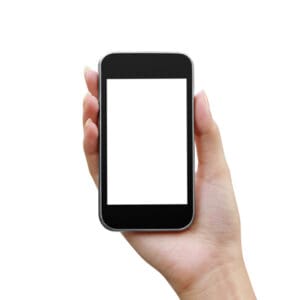 First Initiative by Industry to Size Mobile Advertising Market Globally
NEW YORK, NY — The IAB Mobile Marketing Center of Excellence in the U.S., IAB Europe and IHS Screen Digest have joined forces to size the mobile advertising market at global and regional levels. This is the first such initiative by digital advertising trade bodies. Underneath the global figure of $5.3 billion (€3.8 billion) for 2011 are regional shares of: Europe 25.9%; North America 31.4%; Latin America 3.5%; Asia-Pacific 35.9%; Middle East & Africa 3.2%.
Recognizing the growing importance of mobile as an advertising platform, IAB Mobile Marketing Center of Excellence and IAB Europe saw the need to deliver greater insight on investment in the medium.
IHS Screen Digest authored the research based on identification of mobile ad spend reported by IABs, harmonizing the data, and employing statistical and econometric models to infer a global market size, split across advertising formats.
Looking in more detail at the investment in the different formats within mobile the figures reveal:
2011: Mobile ad spend in $million
| | | | | |
| --- | --- | --- | --- | --- |
| | Display | Search | Messaging | Total |
| Europe | 367 | 900 | 114 | 1,380 |
| North America | 572 | 811 | 295 | 1,677 |
| Latin America | 31 | 74 | 83 | 188 |
| Asia-Pacific | 491 | 1,384 | 41 | 1,916 |
| Middle East & Africa | 44 | 124 | 4 | 172 |
| Global | 1,504 | 3,292 | 536 | 5,333 |
2011: Mobile ad spend in €million
| | | | | |
| --- | --- | --- | --- | --- |
| | Display | Search | Messaging | Total |
| Europe | 263 | 646 | 81 | 991 |
| North America | 410 | 582 | 211 | 1,204 |
| Latin America | 22 | 53 | 59 | 135 |
| Asia-Pacific | 352 | 994 | 30 | 1,375 |
| Middle East & Africa | 32 | 89 | 3 | 124 |
| Global | 1,080 | 2,364 | 385 | 3,829 |
Alain Heureux, President and CEO of IAB Europe commented "Hyper-personal and always-on, mobile has a tremendous potential as an advertising medium. We are recognizing the need for accurate and comprehensive data to support and provide evidence for its future growth. This is not just a local, or even European affair. As many mobile campaigns are played out in a global ecosystem, the market we have to size spans across borders."
"As mobile accelerates its global footprint, it is vital that we measure the worldwide and regional opportunities for advertisers," said Anna Bager, Vice President and General Manager, Mobile Marketing Center of Excellence, IAB. "This key IAB initiative provides an accurate gauge of mobile market developments across the globe, with the aim of helping our members and the industry achieve even stronger growth through mobile."
Note to Editors:
Market size is gross, defined as after discounts, before agency commissions. Global market sizing and format split is based on reported data by local IABs and a statistical and econometric model. Reported data has been harmonized to adjust for discounts and agency commissions. Modeled data is based on variables such as smartphone penetration, 3G subscriptions, messaging volume. Model has been refined based on benchmarking variables such as ad spend per capita and ad spend per mobile subscriber as well as through interviews with key players across the mobile advertising ecosystem. Model also takes into account typology of mobile ad markets in terms of maturity and format proliferation.
About IHS Screen Digest
IHS Screen Digest is the pre-eminent firm of industry analysts covering global media markets. Headquartered in London, with offices in the US and Australia, we employ a team of 50 specialist analysts covering film, television, broadband media, mobile media, cinema, home entertainment, gaming and advertising. Our online services and reports provide the information and analysis that hundreds of media companies worldwide base their decisions on. Screen Digest was acquired by iSuppli Corporation in November 2010 and the combined entity was acquired immediately after by IHS. Screen Digest and iSuppli will together be the base around which IHS builds out its coverage of the TMT sector. www.screendigest.com
IHS Screen Digest produces IAB Europe's annual AdEx Benchmark survey—the definitive guide to the state of the European online advertising market.
About IAB Europe
IAB Europe is a federation of national Interactive Advertising Bureaux (IAB) across Europe.
Its mission is to promote the growth of the interactive advertising markets on behalf of its clients and national members. Supported by every major media group, advertisers, agency, portal, technology and service provider, its voice represents the interest of more than 5500 company members. IAB Europe coordinates activities across the region including public affairs, benchmarking, research, setting standards and best practices. The member countries are Austria, Belgium, Bulgaria, Croatia, Czech Republic, Denmark, Finland, France, Germany, Greece, Hungary, Ireland, Italy, Netherlands, Norway, Poland, Romania, Russia, Serbia, Slovakia, Slovenia, Spain, Sweden, Switzerland, Turkey, Ukraine and United Kingdom. Our corporate members include Adconion Media Group, Adobe, ADTECH, Alcatel-Lucent, AOL Advertising Europe, AudienceScience, BBC Advertising, CNN, CoAdvertise, comScore Europe, CPX Interactive, Criteo, eBay International Advertising, Expedia Inc, Fox Interactive Media, Gemius, Goldbach Media Group, Google, GroupM, Hi-Media, Koan, Microsoft Europe, Millward Brown, News Corporation, nugg.ad, Nielsen Online, OMD, Orange Advertising Network, PHD, Prisa, Publicitas Europe, Quisma, Sanoma Digital, Selligent, TradeDoubler, Triton Digital, United Internet Media, ValueClick, Verisign, Viacom International Media Networks, Webtrekk, White & Case, Yahoo! and zanox. www.iabeurope.eu
About the IAB Mobile Marketing Center of Excellence
The IAB Mobile Marketing Center of Excellence, an independently funded and staffed unit inside the IAB, is charged with driving the growth of the mobile marketing, advertising and media marketplace.
The Mobile Center devotes resources to market and consumer research, mobile advertising case studies, executive training and education, supply chain standardization, creative showcases and best practice identification in the burgeoning field of mobile media and marketing. Our agenda will focus on building profitable revenue growth for companies engaged in mobile marketing, communications and advertising, and helping publishers, marketers and agency professionals understand and leverage interactive tools and technologies in order to reach and influence the consumer. For more information or to find out how to join, please visit www.iab.net/mobilecenter.
Author: