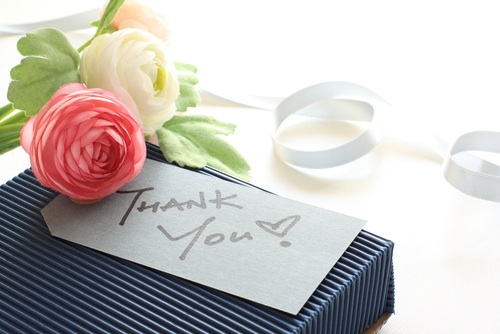 You want to close the deal and customers know this. Contrary to fact, they think there are thousands of dollars between the MSRP and the dealer price so they are looking for all of the discounts and perk they can get. The reality is you are only making a few hundred on the deal and any incentives you offer may be coming out of your pocket. Unfortunately, basic sales psychology says you need to offer the consumer something to close the deal. To make the sale, chose perks that are high impact with low cost to you.
Give Them The Local Business
Grimsby Chrysler-Dodge-Jeep in Ontario, Canada offers its customers a spa day where they can get manicures, facials and other treatments. They offer these things on-site. Without the need to change the architecture of your dealership, you can offer coupons to other local businesses. By developing strategic alliances, you can get free or discounted gift certificates in exchange for some very good marketing. Make it into a coupon book or part of a gift basket. You can use this either to close the deal or as a thank you gift to garner customer loyalty, gaining you future sales.
Protect Their Credit
Credit and identity theft are a huge problem. According to the U.S. Department of Justice, more than 17 million people are victims of identity theft annually. Of course, for most car sales transactions, credit is an important discussion. Cash deals do not make the salesperson the good money. It is financing that adds the extra cash into your pocket. Since you are already talking about credit and financing, offer to protect their credit by buying them a subscription to LifeLock. For around $10 per month, you can help close the deal by keeping your customer's identity safe. This kind of closing perk establishes a relationship with the client that will bring you more sales in the future.
Get Passionate With Them
If you are a good salesperson, you have asked all of the personal questions, found out the customer's passions, and created the beginnings of a strong client/salesperson relationship. To close the deal, offer them something that speaks to their passions. If they are dog people, give them a car seat for the pooch. You can get one for under $50, depending on the size. Likewise, they have them for cats or almost any other common pet. Let the customer's love guide you in finding the right sales perk or closing gift for you.
Car Stuff For The Car
This only makes sense, but have a few gift baskets with an automotive theme under your desk. You can make these as simple or elaborate as you wish. You can purchase "gourmet" gift baskets with car wax, leather cleaner, and auto deodorant or you can put them together yourself. If you want to bump up the gift, add a subscription to the Automobile Club of America. You can get a membership for around $50 and this will cover some of the things that your in-house roadside service may not. Also, AAA has a reputation and resources for helping with road trips.
Author: