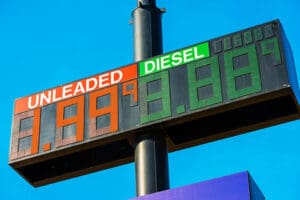 Gas Approaching $2 Seen Helping U.S. December Sales, from Bloomberg Business Week.
Automakers are poised for more gains this month as the prospect of $2-a-gallon gasoline prompts consumers to keep spending and moving up to bigger models after the best November for U.S. auto sales in 11 years.
With fuel prices at a four-year low and heading lower, U.S. consumers are opening up their pocketbooks at auto dealerships. U.S. auto sales rose 4.6 percent last month and the annualized selling rate, adjusted for seasonal trends, reached 17.2 million vehicles, the highest for November since 2003, according to researcher Autodata Corp.
"Psychologically, when people see prices drop below $3, it sends a very, very positive wave across everyone's mindset," Fred Diaz, Nissan Motor Co.'s North American sales chief, said in an interview. "Everyone feels like, 'OK, this is for real. Time to giddy up and go get what I want.'"
Click here to read the entire article >>
Author: