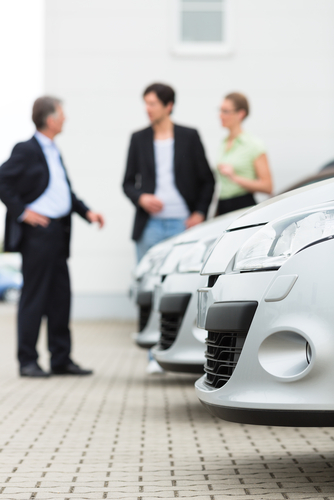 When you look at successful businesses in the United States, the automotive industry stands out. Granted, car lots can be the butt of jokes at times, but the fact remains that there are millions of cars on the road, and many of them came from an auto lot or dealership. As a business owner, there is a lot to learn from the marketing and sales tactics that are common in the automotive world. The following four business strategy tips can help any business, whether they are related to car sales or not, to succeed and thrive:
They are ready, willing and able to help
When you arrive at most car lots, one thing is immediately apparent: there are several smiling employees waiting to help you. Unlike some other businesses where you have to wander the aisles looking for assistance, most car dealerships have plenty of friendly people eager to answer questions and get you started on buying a vehicle. Having an ample sales force is a great practice to adopt for your own business. Having enough staff is a terrific way to establish outstanding customer relations, which can lead to an increase in sales, The Houston Chronicle notes. Even if you are unable to financially swing hiring more employees right now, teach the ones you have to be as immediately available as possible. From customers who walk in the door to those who email you with a question, make sure you and your staff are there, ready and able to assist.
They are open on evenings and weekends
In order to be successful, a car lot has to adjust to its clients' schedules. While some people can come in during typical business hours, many more have to do their car shopping after they get off work. The most successful car lots have customer-friendly hours that extend into the evenings and over the weekends. Holidays can also be a great time for folks to come in and look at vehicles, which is why many are open on days like the Fourth of July, Memorial Day and Labor Day. Whenever you can, extend your hours and try to accommodate your clients' schedules.
They use social media to its full advantage
While many car dealerships still send out advertisements in the mail and pay for advertising on television, Dealer Marketing notes social media has rapidly become an ideal way to reach current and potential customers. Savvy dealerships are building business pages on social media giants like Facebook, Twitter and Instagram and using them as a way to reach and interact with people. One automotive business that does this especially well is DriveTime Car Sales; its Facebook page does a great job of engaging its audience with interesting questions, contests, pictures and more. To emulate the automotive industry, use the power of social media to spread the word about your business and get to know your customers.
They have really awesome websites
As DB Squared notes, most car lots have really great websites that feature a huge amount of helpful information about their products and services, inventory, hours, location and more. If a customer is interested in coming in to look at vehicles, he or she will find out ahead of time what types of cars and trucks you have in stock, and if you will be open on Sunday evening. Many automotive dealerships also feature discounts on services on their sites, as well as information about upcoming sales events and more. As is the case with social media, beef up your website and make sure it contains optimal keywords that will help customers find you when they are doing an internet search.
Author: