Jerry Thibeau, founder of Phone Ninjas, will provide you with techniques on how to deliver a world-class response to Internet customers. Jerry will cover response times, outbound phone calls, and e-mail templates, and you will even learn how to create a personalized video message for your clients. If you're not closing 15% of your Internet leads, this is a must attend session. Jerry Thibeau is sharing his expertise with you.
What will you learn and what action items will you take back to the dealership?
1. Learn how to respond to an Internet lead in less than 15 minutes.
2. Learn how to employ proper techniques when making an outbound call to an Internet customer.
3. Learn to write e-mail template copy that get results.
4. Learn how to make a personalized video message to each Internet lead.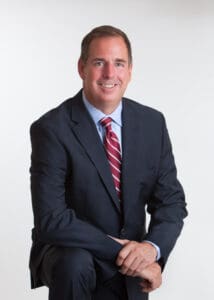 Jerry Thibeau is the founder of Phone Ninjas, a training firm providing effective phone training for automotive professionals nationwide. Thibeau has successfully held several positions in the automotive business since 1985 and is known as one of the most influential phone coaches in the industry. He has personally trained his methods of phone script and structure to well over 10,000 dealership personnel during the last seven years and has helped train dealerships with tips, techniques and solutions that have increased appointment ratios and sales volume.
A 13th Digital Dealer® Conference & Exposition Featured Speaker: Jerry Thibeau presents:  Turbo-charge your Internet Leads: Learn how to deliver a world-class Internet response to your clients.
We're building out the agenda, selecting speakers and topics for more than 100 sessions that are laser-focused on all things digital.
The Digital Dealer Conference & Exposition is the premier educational conference and expo dedicated to Internet and technology solutions for automotive professionals. Digital Dealer events deliver the largest array of speakers, peer to peer opportunities, and exhibit hall offerings – all carefully designed to impart cutting edge business strategies. With an audience of the industry's most progressive dealers and managers and the most innovative conference format, Digital Dealer provides the ultimate learning and networking environment.  For more information, visit:  www.DigitalDealerConference.com
Author: