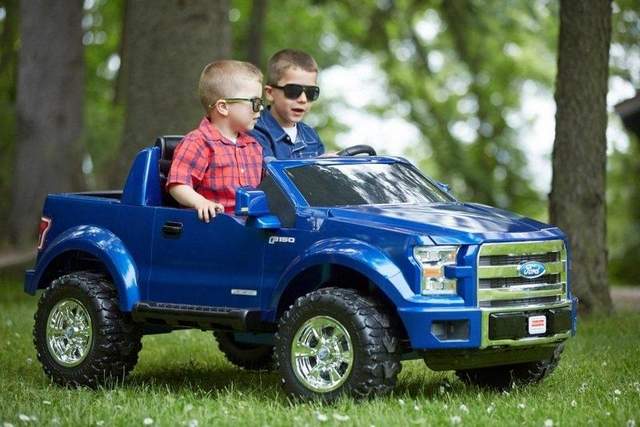 Ford unveils Power Wheels F-150, according to Detroit Free Press.
Coming to a toy store near you: the 2015 Power Wheels F-150.
Ford unveiled its latest off-road toy for kids Tuesday in Dearborn. The truck is part of the Fisher-Price Power Wheels line.
Ford makes $2 billion a year from the sale of licensed merchandise, said Mark Bentley, licensing manager, who said that Ford's licensing business grown 20% annually since 2008.
The Power Wheels F-150 replaces the current Raptor SVT, much like the real 2015 F-150 will replace the real-life Raptor.
The Power Wheels F-150 is about 4 feet long and has a 12-volt battery that gives it speeds up to 5 m.p.h. and 2.5 m.p.h. in reverse.
Nervous parents can set the truck to not exceed 2.5 m.p.h. The truck has "monster traction" to go off-road — which in kid parlance means it can go on the grass, which is something a toy Mustang should not attempt — and it won't slide backward or flip on a hill.
Click here to read the entire article >>
Author: