DEARBORN, Mich., Aug. 1, 2012 – Ford Motor Company's U.S. retail sales increased 2 percent in July versus year-ago levels, driven by strong retail customer demand for fuel-efficient vehicles.
Ford Fusion sales increase 21 percent – the best July ever – with 23,326 vehicles sold
Explorer posts best July sales since 2006 with 11,313 vehicles sold
F-Series sales total 49,314 vehicles, marking 12 straight months of monthly sales gains
Ford Motor Company's July U.S. sales totaled 173,966 – a 4 percent decline due to lower fleet sales; July retail sales grow 2 percent compared with last year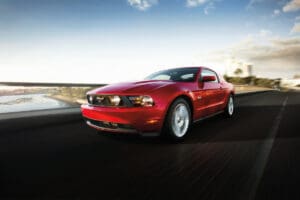 Fusion exceeded its best-ever July sales record last month, with 23,326 vehicles sold. Mustang sales increased 8 percent versus last year, with 7,371 vehicles sold, representing its third straight month of sales gains since 2013 models started arriving in dealerships.
Explorer sales totaled 11,313 vehicles in July – its best-ever July sales result since 2006.
Ford F-Series, America's best-selling vehicle, reported its 12th straight month of sales increases, with 49,314 F-Series sold. EcoBoost-equipped F-150s made up 42 percent of retail sales in July.
Overall, Ford Motor Company sales were down 4 percent in July due to lower fleet sales. Fleet sales were down 16 percent. Retail sales were up 2 percent.
Click here to Download Full Sales Release (With Tables)
About Ford Motor Company
Ford Motor Company, a global automotive industry leader based in Dearborn, Mich., manufactures or distributes automobiles across six continents. With about 168,000 employees and about 65 plants worldwide, the company's automotive brands include Ford and Lincoln. The company provides financial services through Ford Motor Credit Company.  For more information regarding Ford and its products worldwide, please visit http://corporate.ford.com.
Author: