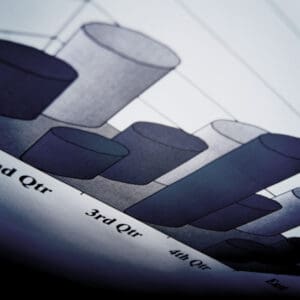 DEARBORN, Mich. — Ford Motor Credit Company reported net income of $350 million in the third quarter of 2011, a decrease of $147 million from a year earlier.  On a pre-tax basis, Ford Credit earned $581 million in the third quarter and $1.9 billion in the first nine months of 2011, compared with $766 million and $2.5 billion in the third quarter and first nine months of 2010, respectively.
The decrease in pre-tax earnings is more than explained by fewer leases being terminated and the related vehicles sold at a gain, and lower credit loss reserve reductions.
"We are pleased to be a consistently profitable contributor to Ford," Chairman and CEO Mike Bannister said. "Our focus on Ford, its dealers and its customers, along with the effective operation of our business, remains core to our success."
On September 30, 2011, Ford Credit's net receivables totaled $80 billion, compared with $81 billion at year-end 2010.  Managed receivables were $82 billion on September 30, 2011, down from $83 billion on December 31, 2010.  The lower receivables were primarily due to the discontinuation of financing for Jaguar, Land Rover, Mazda and Volvo and changes in currency exchange rates.
On September 30, 2011, managed leverage was 8.0 to 1.  Year-to-date, Ford Credit has distributed $2.7 billion to its parent, including $800 million in the third quarter, and expects to pay a total of about $3 billion of distributions for full-year 2011.
For full-year 2011, Ford Credit continues to expect to be solidly profitable but at a lower level than in 2010, reflecting the same factors impacting the third quarter results.  At year-end 2011, managed receivables are anticipated to be in the range of $82 billion to $87 billion.
Author: