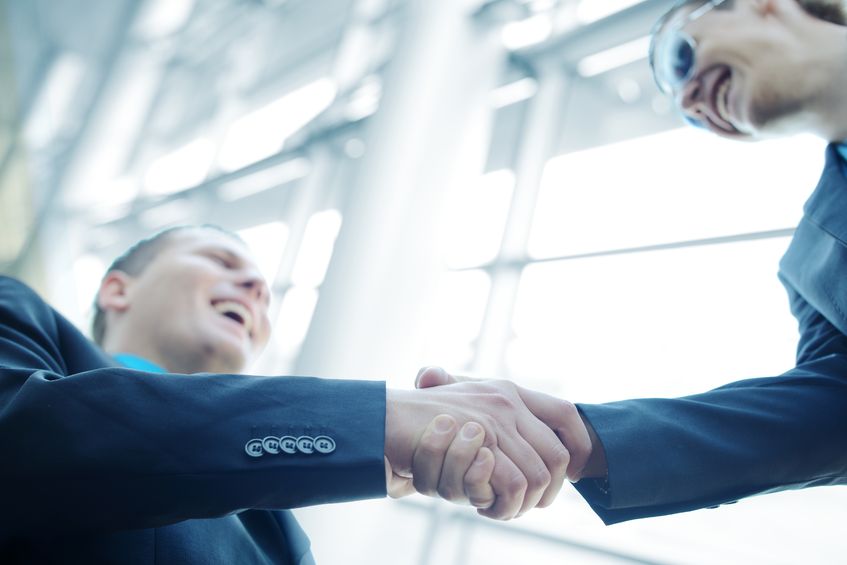 How much easier would it be to hire great employees if you only attracted cream-of-the-crop applicants? Unfortunately, the reality today is quite different, as only 20 percent of salespeople turn out to be star closers. On the fortunate side, I've discovered how the best dealerships in the business attract only that 20 percent to apply to their job postings — and I'm excited to share these things with you!
It's impossible to build a multi-million dollar mansion without first building a worthy foundation. That same analogy applies perfectly to anyone looking to do some hiring. You have to focus on the right things first (even though they aren't sexy) in order to get employees that will help you become dominant.
Ready? Let's get started.
Ask anyone who is looking to hire to describe the position they're trying to fill — 99.9 percent of the time they'll start describing the skills, capabilities, experience, or interests the individual should have. Plain wrong! What they should be doing is making the job the focal point of their job description. Skills and experience are obviously important, but in this case you need to add more to get more.
Here's how job descriptions work psychologically. They're for people to self-select, that is, they read the description and either believe this is a job they fit well in or a job they would not be good at. By listing skills, capabilities, etc… people tend to self-select poorly since they consciously or subconsciously go through a mental checklist in their minds.
"Do I have good communication skills?" YEP!
"Am I capable of doing routine paperwork on time?" YEP!
"Have I ever sold different products?" YEP!
"Am I interested in people?" YEP!
Then you end up with a bunch of applicants that would be better-suited selling coffee rather than cars.
The amount of times I've heard GMs tell me they have an impossible time attracting the right talent is overwhelming. Looking at their job descriptions it all makes perfect sense — they're simply doing everything in their power to attract the wrong people! Know what skills you want in your salespeople and what experience you'd like them to have? Great! Write it down. Just don't stop there!
Now, here's what you want to start doing going forward. FOCUS ON THE JOB ITSELF! Let's take a look at a great example job description for a salesperson:
Description
Automobile Salesperson
Automobile Salesperson Job Purpose
Sells automobiles by understanding and demonstrating characteristics, capabilities, and features; developing and qualifying buyers; closing sales.
Automobile Salesperson Job Duties:
Understands automobiles by studying their different features; comparing and contrasting competitive models; inspecting automobiles.
Develops buyers by maintaining rapport with previous customers; suggesting trade-ins; meeting prospects at community activities; greeting drop-ins; responding to inquiries; recommending sales campaigns and promotions.
Qualifies buyers by understanding buyer's requirements and interests; matching requirements and interests to various models; building rapport.
Demonstrates automobiles by explaining the intricacies of different models; taking drives; explaining warranties and services.
Closes sales by overcoming objections; asking for sales; negotiating price; completing sales or purchase contracts; explaining provisions; explaining and offering warranties, services, and financing; collects payment; delivers automobile.
Provides sales management information by completing reports.
Updates job knowledge by participating in educational opportunities; reading professional publications.
Enhances dealership reputation by accepting ownership for accomplishing new and different requests; exploring opportunities to add value to job accomplishments.
Workload
Expect to work sixty hours a week at a minimum.
Skills/Qualifications
Meeting Sales Goals, Motivation for Sales, Selling to Customer Needs, Financial Skills, Documentation Skills, Scheduling, Telephone Skills, Listening, Verbal Communication, Customer Focus, Job Knowledge
Now that you have a clear example, there's no reason why your job descriptions should look any less descriptive than this!
This solution alone won't solve all your issues, but this IS the first step towards hiring only the people perfect for the job you're trying to fill. You're building a foundation. Think about your department's needs and then drill down into what the critical daily duties and activities are as well as the expected workload. I have no doubts that you're on your way to mastering hiring and about to take your business to the next level!
Look out for my next instalment where I'll reveal fortune 500 interviewing secrets that will ensure you screen and hire only the best!
Author: