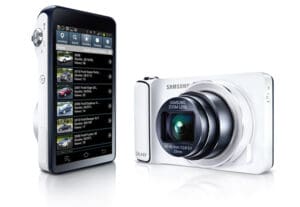 Urbandale, IA–February 24th, 2015–Flick Fusion (www.flickfusion.com) today announced it has released an upgraded version of its mobile apps for iPhone and Android devices. Lot service companies that provide auto dealers with inventory videos can now use mobile devices to shoot high-quality HD video, text or email videos to clients, extract images from videos and upload videos to websites, YouTube, Facebook and other third-party sites.
"Mobile apps make it easy for lot service reps using our platform to speed up the collection process and better service their dealership clients," said Brian Cox, President and CEO of Flick Fusion Video Marketing. "Our upgraded version puts the power of our entire video production platform in a rep's hands."
Flick Fusion's video marketing platform provides lot service companies with a turnkey solution for creating and distributing inventory videos. Lot service reps can use their mobile devices or camera of choice to capture live video. From there they can instantly upload the videos from their mobile device, use a custom built Windows Native application to attach videos to the inventory and send it, or transfer the video files via File Transfer Protocol (FTP).
Once the videos are uploaded, the Flick Fusion platform automatically completes the post-production work and distributes the videos to dealerships' inventory pages, YouTube and other third-party inventory sites. Flick Fusion even adds OEM certifications and Carfax details to the completed inventory videos.
Flick Fusion's recent acquisition of Dealer Fusion expanded its list of relationships with lot service companies including DiamondLot, Redline and Auto Source of Florida. The video marketing platform offers these companies and other network resellers a fast, easy and cost-effective solution for providing dealership clients with high-quality inventory videos.
The complete list of mobile app features includes the following:
Communication
Ability to text or email videos
Ability to capture a custom video and message it to the client
Capture/Customization
Record live walk-around videos and audio of vehicles in inventory

Upload videos instantly from mobile devices to a dealership website, YouTube, Facebook and other third-party sites
Upload ad videos such as marketing, branding, testimonials, service department, etc.
Extract images from videos for an inventory photo gallery
Other Features
Watch videos on mobile device
View current inventory & vehicle descriptions
Search for vehicles by stock number
Save vehicles to a favorite list
Manage multiple rooftops from one login
List pending inventory (inventory that still needs a live video)
Record live videos before the inventory is in the system
Schedule videos to be uploaded later (if wi-fi is not available)
Capture inventory videos even if there is no wi-fi connection
Use Flick Fusion's reporting system to report the video views
Flick Fusion clients can download the new mobile apps for Android and iPhones from the following websites (account info required):
Google play store: http://bit.ly/1CPeVxn
Apple iTunes: http://bit.ly/181TktW
For more information on Flick Fusion's video marketing platform, visit http://www.flickfusion.com
About Flick Fusion
Flick Fusion specializes in creating, managing, and distributing dynamic and cost-effective online and mobile video products. Each video is designed to help dealerships reach and engage with customers, delivering rich content that results in increased sales and ROI. Flick Fusion produces video content for more than 3,000 dealerships and more than a dozen reseller partners. For more information, visit www.flickfusion.com.
Author: